Subscribe to join thousands of other ecommerce experts
Inside Whoop! Interview with Hans-Peter Manzenreiter
Today you get to know our Head of Growth, Hans-Peter Manzenreiter. Hans-Peter joined the Whoop!-Team earlier this year and is now a bit like the guardian of our herd – he keeps the team together. He has a huge knowledge in different areas and helps wherever – and whenever – he can.
Let's start with an easy question: What was your intention to join the Whoop!-Team?
I am for sure not an employee veteran like Christopher or Reinhard for instance are. Actually, I am fairly new to the company. Back in February / March this year a friend of mine approached me and said: "have a talk with the two founders of Whoop!" – Jan and Chri – because "they are onto something big!" Out of curiosity, I listened and did as he said.
Aaaand the week after I sat there. Talking with both of them in this humongous – yet still too small to fit the entire company – conference room. The conversation we had was inspiring and tempting!
Our conversation in a nutshell (memorized): There is this SaaS tool we built, named Whoop! – a very successful product which helps online marketers, retailers and agencies to not only get full control over Google Shopping Ads, but also optimizes shopping campaigns automatically – no wait autoMAGICally – with semi-artificial intelligence and algorithms to get the best bang for your buck on Google Shopping as an advertiser. I said to myself: "Okay, that's it?". Just kidding.
The goal was clear: Whoop! as a SaaS product is well tested and delivers results to the customers. And it does it in a unique way. Having the complexity in the back-end, but not showing it in the front-end to the customer who is in full control.
So what they said was something like "and now is the time to go big and explore new markets, besides our existing ones." Since I have a 12+ year background in international marketing, this sounded like it was made for me.
Fun story aside – about 8 years ago I had a talk with Smarter Ecommerce to handle Google Adwords campaigns for a big US client of mine. Isn't the world so small? 🙂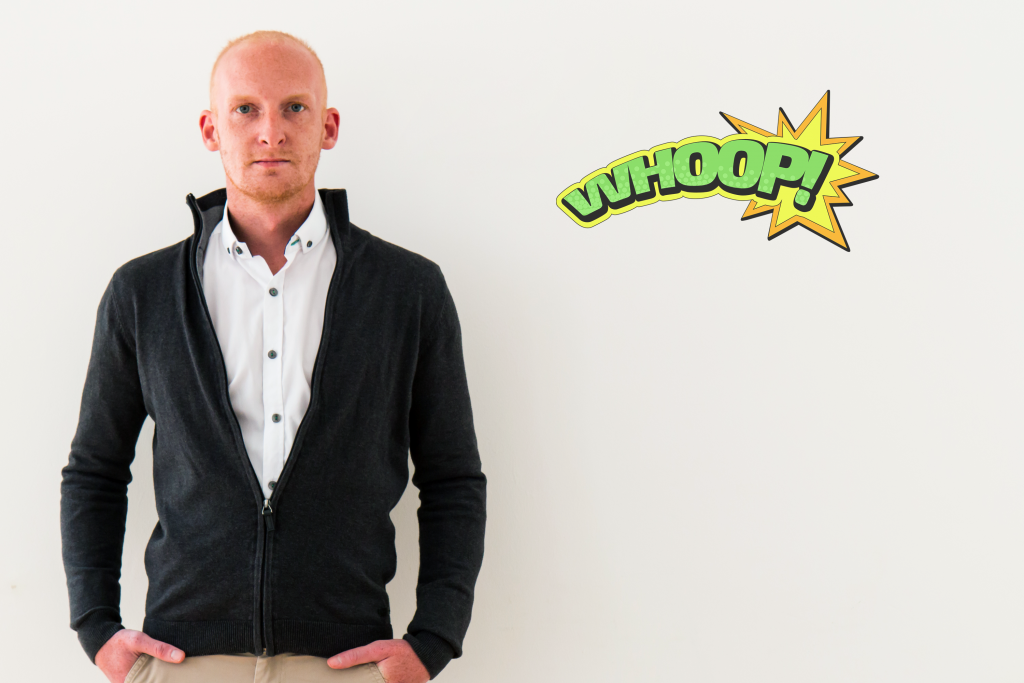 How does a typical day in the Whoop!-Office looks like for you?
Same, same – but very different. I usually start at around 8.30 AM and do a quick check on stats – I can't skip a single day without having a look into Google Analytics.
Most of my days are somewhat preset, which means the week is usually planned ahead. This helps on keeping a focus on what matters the given week.
I typically set myself three priorities per day. Tasks or projects that I have to get done that day. Between tasks, emails, and calls I am here for my team and assist wherever I can, to make them reach their goals.
Before I finish the day I do a small recap of what has happened that day, what will be upcoming the next day and try to identify potential bottlenecks so that I can potentially remove them beforehand – which of course is not always possible.
What are the challenges you have to face every day as Head of Growth?
Leading such an exciting and thriving team can be challenging at times. I want to make sure that everyone on my team can perform at his/her best, and it sometimes requires to jump between a couple of different projects (and their status) in a matter of minutes.
Another challenge – which is a personal thing, though – is to make sure that there is always enough time left to not only keep an eye but actively focusing on our overall strategy to grow our business. It is easier said than done to put away, let's say 3 hours a week, where the pure focus is only on strategy.
And what do you like most about being a part of the Whoop!-Team?
Whoop! as a product for one, and definitely our team, which is a super dynamic one. We know exactly what our tool is capable of and how it helps our customers, whether it is an agency or retailer – of almost any size.
It is just great to hear the feedback from our customers when things work out amazingly well for them, and that they are exceeding their own set goals with the Google Shopping campaigns. Since I had my own online shop for over 4 years, I know exactly how that feeling is.
As for the company itself: It is just great to see how many talented people work here collectively together! Whether it be Customer Success, our Dev-Team or Data Science + R&D – it always gives me goosebumps when I talk with the people from our data science department. All of them are bringing in their absolute best to the company and foremost to the customers. Smart folks here! By the way: make sure to check out our open job positions!
The Whoop!-Team is constantly growing. What's the ONE profession you bring to the Team?
"Once you track and measure, you can analyze and optimize" is a sentence which suits me. I like to challenge the status quo and to logically scrutinize things. Why did campaign XYZ work, or.. did not work.
Besides that I am typically a person who can see and invision the bigger picture. With my 12+ years hands-on marketing experience I think that I can also bring some tested marketing knowledge to the table.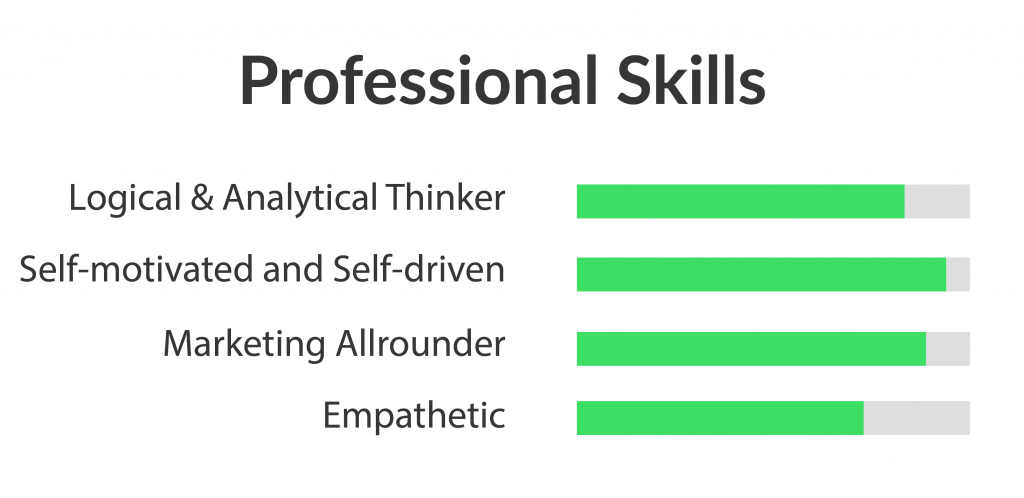 What was/will be your personal highlight in the last/next few weeks?
There is no one thing per se, to be honest. I just love to see our team and company flourish and getting closer to our target goals – step by step. If you have like-minded people in your team and company, it's a great highlight already!
What do you think: How will PPC change in the future?
When you say PPC – it right now means almost solely Google AdWords. Google is doing a great job in delivering proper ads to the screen – whether it be a tablet, phone or desktop – based on a person's search query and user behavior. So, at this point in time, Google made some rather huge changes to their SERPs (= Search Engine Results Page) by removing the right column of text ads, and showing more Google Shopping ads instead. They are also onto enhancing the text ads etc., and I am pretty sure that there will be some more (Google tested and verified) changes in the lookout.
This year at SMX Munich – I think it was Rand Fishkin or Marcus Tandler cited someone from Google on a panel discussion, that Google – with all their algorithms – in some occasions does not even know why their algorithm is showing the results as they were displayed at that given moment. At least in the organic search results, that is. Let me repeat: Google is not able to tell, why their algorithm showed these results. Hello artificial intelligence and creepiness. 😉 Speaking of it – Google is not there yet. They can't rely 100% on it, but it certainly will be the future. Maybe someday manual Google raters will be entirely obsolete,…? Quality Score will become a fraction of importance oh.. I could go on and on.
Competition: … that said, Google will soon face higher competition when it comes to impression and click share. Apple (with $X billion in their bank account) and Facebook will soon begin to take more impression and click shares from Google as people are surfing more and more on social platforms, using their phone and apps to perform or actually talk search queries. I am not saying that Google will be dying because of this, but there will be a small transition for sure.
Everyone needs some time out, especially after so many questions. How and where do you reload your energy during your lunch break/after work?
It is mainly my kids and family – after work. On my commute to work and back home I love to read on my Kindle. It is something that disconnects me from work-mode and transitions to off-time. That being said, I am rarely able to totally stop my thoughts about the product, even on weekends, evening, shower, you name it. I always carry something with me, where I can jot down notes – except the shower part.
What would you recommend for somebody who would like to work in your position? (Books, Blogs, etc.)
I can really recommend the "The Ultimate Growth Hacking Sourcebook", as it gives food for thoughts and helps you to possibly think of other ways to get traffic, leads, and sign ups.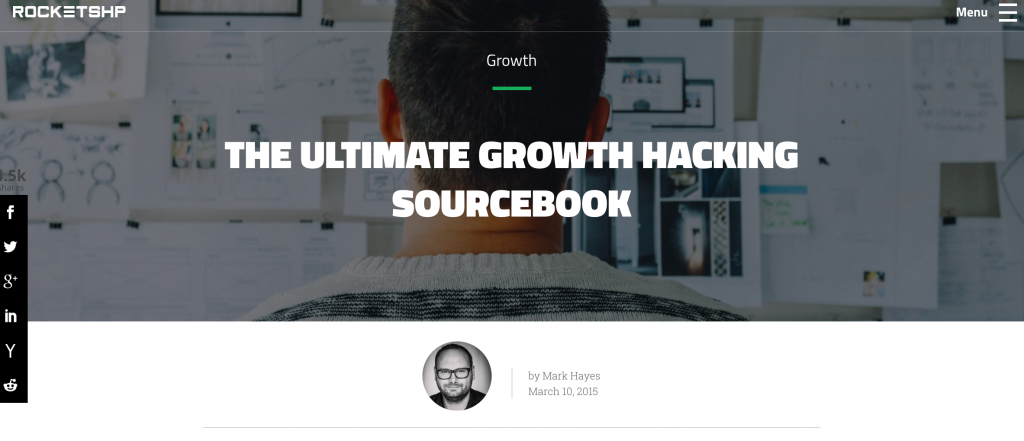 Besides the typical – mentioned by my colleagues – blogs on PPC, I really recommend reading books that are totally disconnected from the PPC world. For instance: I am not a graphic designer – by any means! – but I got myself a couple of books on graphic design. If it's not for me, then at least for our UI / UX guys in the company so that I can understand them better and express myself clearer. 🙂 I also recommend to go out and learn some coding. Knowing how to code your own little scripts helps and saves a tremendous amount of time myself.
Last but not least: If you only had three words to describe Whoop!, what would they be?
Are 5 to 6 words okay? Then it'd be: "Screw it, let's do it!" by Richard Branson, whom I really admire.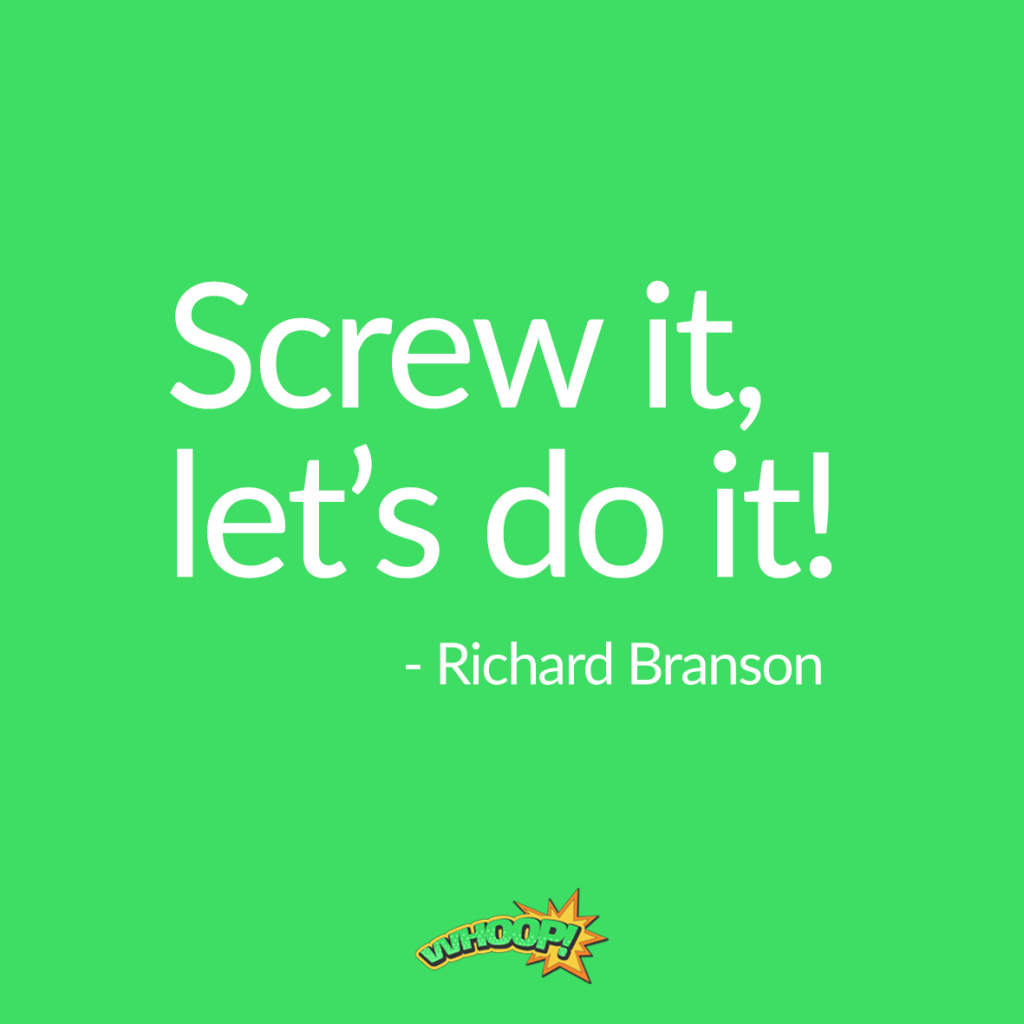 In the Whoop-office we have the "Freaky Friday"-ritual, where one team member is responsible for the music on this day. What song or band is a must-have on your playlist?
I listen to almost everything. There is no _one_ song or band for me.