Subscribe to join thousands of other ecommerce experts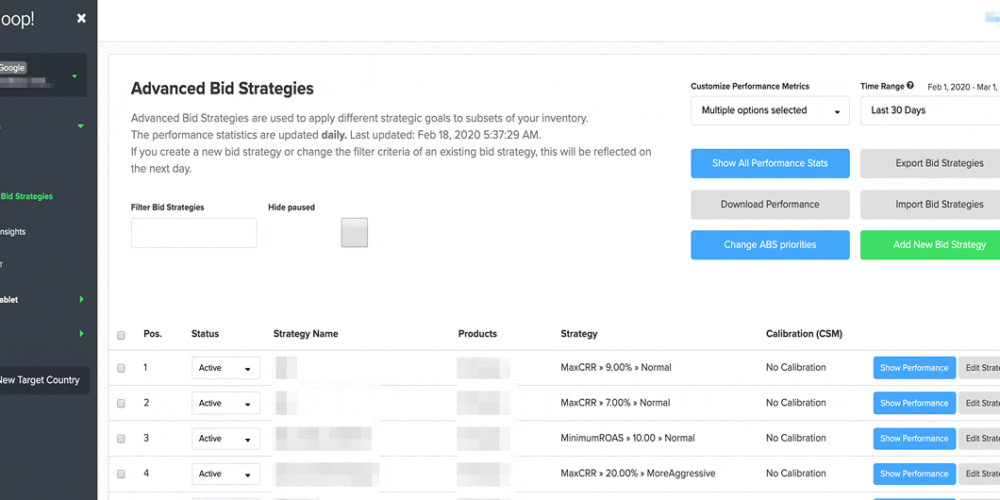 Over the last couple of months, we have been working intensively on the integration of enhanced ABS functionalities (Advanced Bid Strategies features) into Whoop!. Our goal: Provide top-notch technology which allows you to download your ABS in bulk, edit goals or bidding behaviours as well as add, delete or rename rules.
New feature
ABS bulk export/import – increased usability of ABS
The possibility to use the ABS bulk export/import functionality within Whoop! could help you significantly when it comes to managing your ABS rules and goals more efficiently. In fact, with this feature in place, you are now capable of handling hundreds of ABS rules with ease while being able to weave in strategic thinking. Especially for complex accounts deploying a highly sophisticated strategic setup, ABS bulk export/import integrated directly in the Whoop! user interface can be a game changer.

Who benefits:
This feature is a really nice fit for all ABS users, and especially heavy users. If you have a lot of strategies in place, you can download them in bulk, then edit goals or bidding behaviours, add or delete rules, or rename rules. Then you can simply import them back into Whoop! to apply your changes all at once.

How it helps:
To explain in a bit more detail, ABS bulk operations allow you to download your current set of ABS as a .csv file which you can adapt according to your needs before uploading them again to Whoop!. The ABS download can be performed for a given target country and entails a ZIP file that provides not only the ABS rule data but also a README file, which we recommend to read before changing anything in the downloaded file. Checking the included README will help you understand how to use the ABS bulk export/import functionality properly and avoid issues with assembling new rules you may want to apply – for example, making sure there are no conflicts within a rule or between rules.


Once you're satisfied with the adjustments to your ABS in the .csv file, you are ready to upload it back to your Whoop! account. To ensure a flawless import of your updated ABS into your Whoop! account, we integrated a requirement check which is executed prior to the actual upload of your altered ABS strategies. If discrepancies are detected, you will be notified by receiving a "import failed" message including a downloadable help file. This file reveals a detailed depiction of the source of error in the form of proper in-line error messages. As soon as you have fixed the errors indicated, you are ready to resubmit.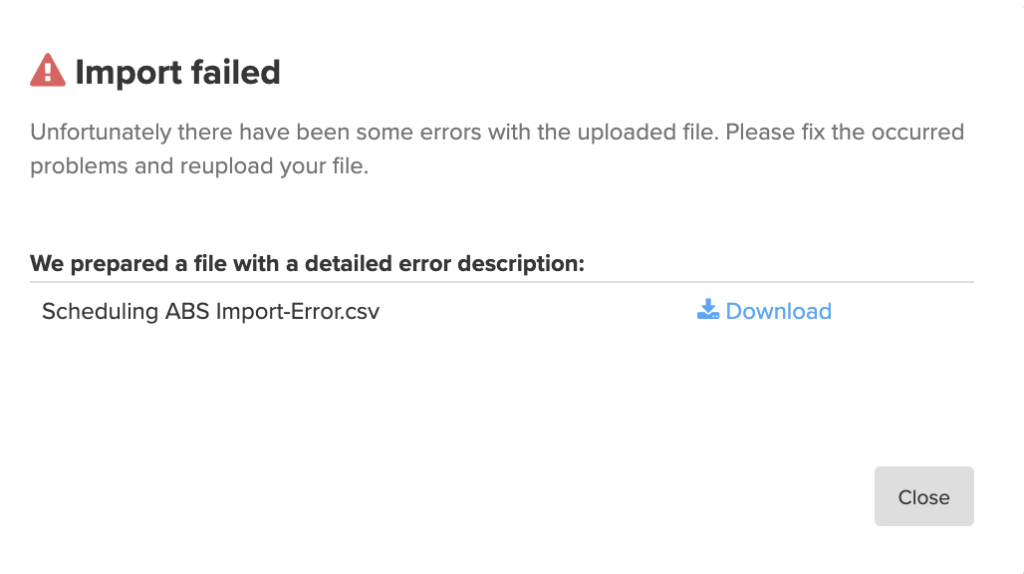 In the course of a successful submission, a "preview" page will pop up showing a summary new, changed, untouched and deleted ABS strategies. This should simply serve as a transparent overview for you before the upload, where you can double-check one more time if there is still something you want to adapt in your ABS. If there is nothing left to be changed and you are happy with the strategy changes you made, simply click "Import" to trigger the bulk upload of your ABS – all done!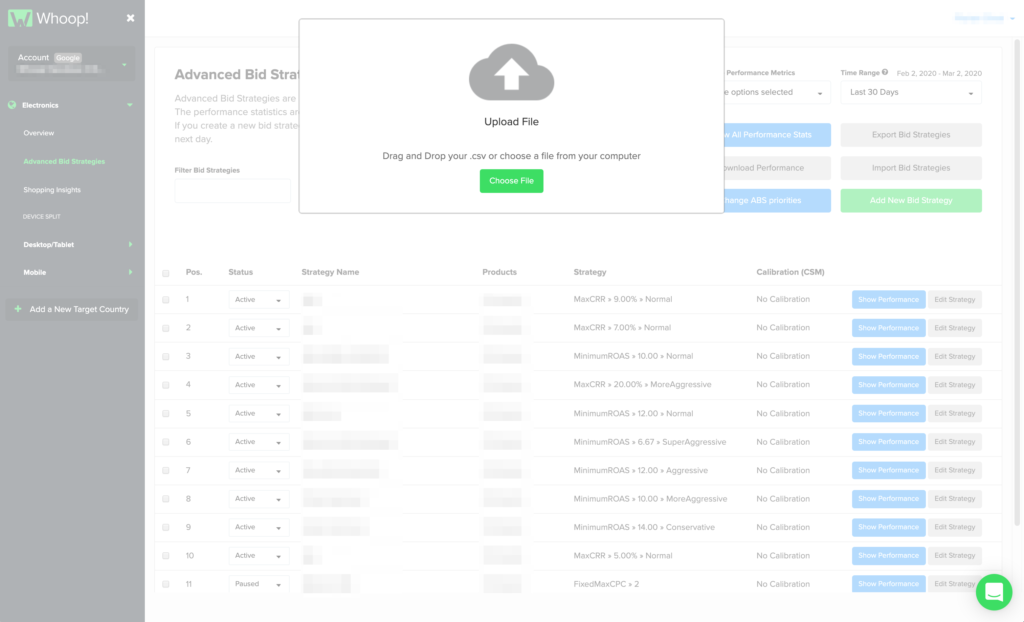 ABS bulk export/import in a nutshell:
The most recent enhanced ABS feature allows you to download and handle a vast number of Advanced Bid Strategies with utmost care while increasing flexibility in adjusting them. Bulk operations ease the pain of manual effort and, in doing so, boost your efficiency in managing complex accounts with a diverse set of ABS in place. On top of that, established requirements and alerts indicating sources of errors guarantee a certain quality standard to be met prior to the upload of adjusted ABS, and thus, reducing the probability of uploading broken .csv files to Whoop!.

How to get started:
smec is SaaS+ company, meaning software as a service, plus expert human service. That means we not only build the right tools, we also offer you dedicated support to bring your account to the next level. In case you have questions on how to use the new ABS features and exploit their full potential, feel free to get in touch with one of our CSMs – they're happy to help you out.