Subscribe to join thousands of other ecommerce experts
Google Is Testing A New Shopping Ads Layout
Google is working hard on improving the experience of Google Shopping Ads. Last year the Knowledge Panel was introduced, which is a complete new way of combining shopping ads and meta information like ratings. Now Google is testing a new Shopping Ads layout.
Too long, didn't read version:
• Google tries a new Shopping Ads layout
• 16 instead of 5 products will be shown
• It's an indicator that Google is pushing Shopping Ads more and more
The big advantage of Google Shopping Ads is that they also work great on mobile. But at the moment, it seems that Google tries also new layouts for the desktop view.
New Google Shopping Ads Layout
The guys of channeladvisor.com just found this new layout yesterday. Usually Google delivers Shopping Ads like in the image below. A small box under the search field or in the sidebar: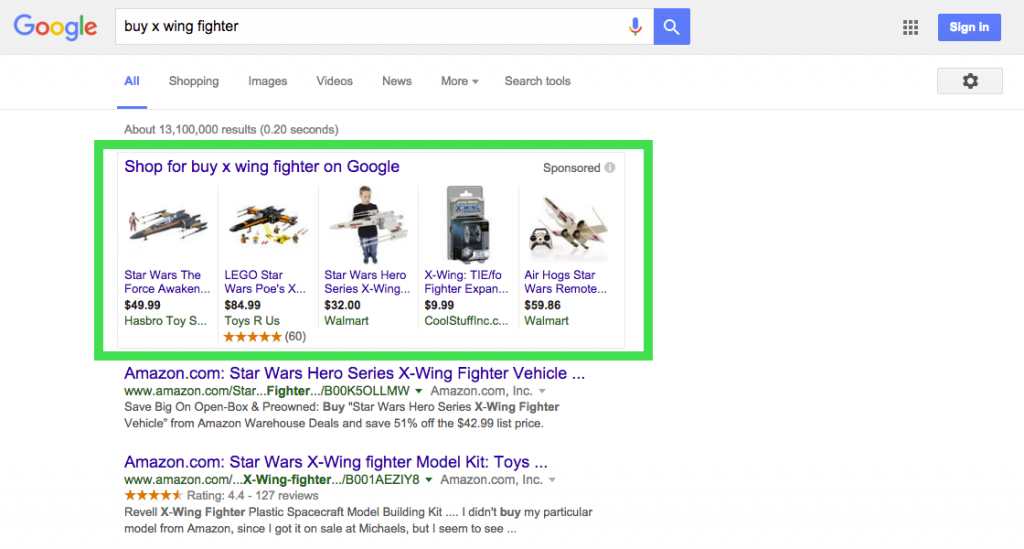 Or the Knowledge Panel (note the sections for ratings, a price comparision, product details and user reviews):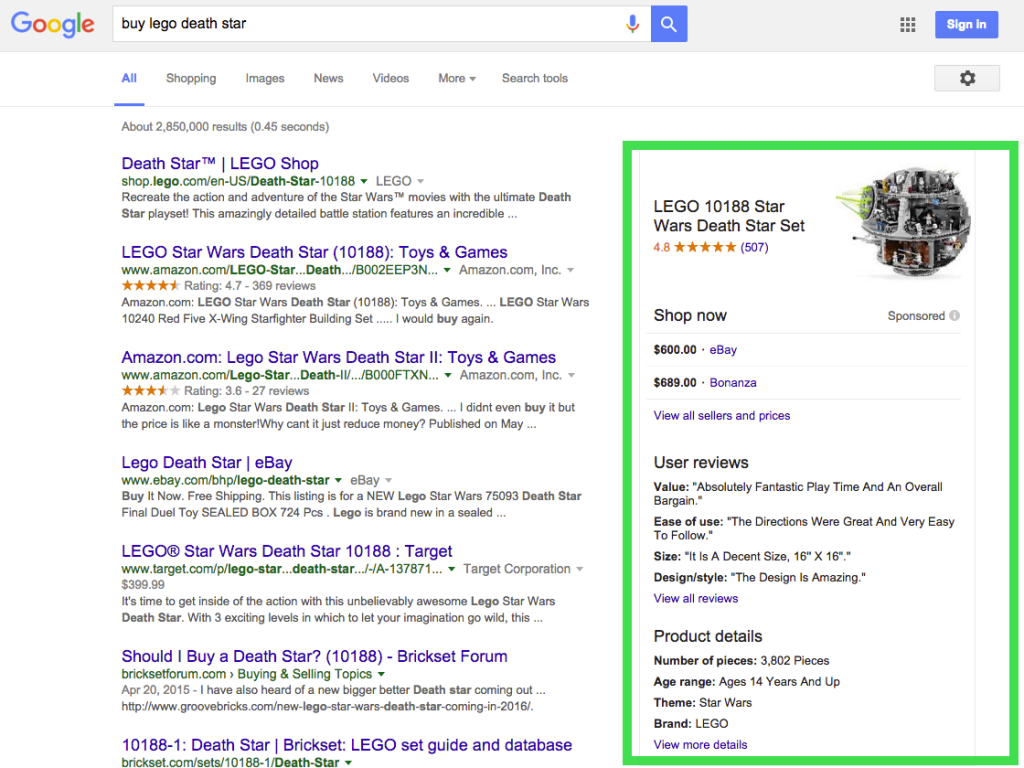 Now Channeladvisor found a third visualization style. Now Google is testing a expand button which makes the Shopping Ads go fullscreen (click to enlarge):

With the default layout 5 Shopping Ads can be seen. With the expanded view 11 more Ads can be seen (16 in total).
At the moment it seems like that Google is testing this layout only with a few users and you need a little bit of luck to spot them in the wild.
We are curious if and when Google will roll out this new feature to all users. Overall it is a nice layout, but maybe there is a blind spot. The expand button seems quite small and maybe some users won't see it at the first view.
Google will push Shopping Ads also in 2016
Overall you can say, the fact that Google is testing new layouts, is a proof that they will push Shopping Ads even more than last year.
At the Hero Conf 2016 in London the Head of Performance of Google UK, Biren Kalaria, confirmed how that Shopping Ads are in the main focus of Google. Especially because of the shift from desktop to mobile.
If you need more information just follow us or subscribe for our newsletter to get the latest Google Shopping news!