Subscribe to join thousands of other ecommerce experts
PPC Adventures Part 2: The AdWords Fundamentals Treasure
The first week of my journey is over, and I honestly have to say, that I haven't thought, that the topics of the AdWords Fundamentals exam might be so complicated and confusing. But – and I am a little bit proud to say that right now – I passed the first exam, and I am on a good way to become a PPC expert.
Tl;dr
The first week of my journey to become a PPC expert
Complicated and confusing topics
Bidding strategies and the daily budget
Difference between Search Network and Display Network
Information about the AdWords Fundamentals exam – time, questions, passing score and validation
Finding the AdWords Fundamentals treasure
In the second part of the blog series I'm going to tell you a little bit more about some terms I learned and my thinkings, and of course the details about the AdWords Fundamentals exam. I'm euphoric that I passed the exam, and I'm sure that my experiences will help you on your way.
Fight through the jungle of terms
After getting through the first module of the learning material my only thought was: Will I ever get into this? Thereby, that the learning materials are just theoretical and without practical insights, it was sometimes really challenging to understand the topics. Just for your interest – the learning materials are also available in German and other languages. Although I had no experiences with AdWords before, I can promise you: If you try hard enough, you can surely pass the exam without experiences.
One thing I have to say is that my mother tongue is German, and I got through the learning materials in English. My English is not bad, but that might be the fact, why some of the topics had been so confusing to me. The term "bid" appears quite often, and I barely didn't know what the meaning of it was and why I should bid for an ad. Well, now I know that choosing how you'd like to bid means deciding how you'll spend your money and in fact it's very easy.
---
Try the first and only tool specially designed for Google Shopping!

---
One important thing is that AdWords gives you control over your advertising costs, and there's no minimum amount that you have to spend. You set a daily budget and choose how you'll spend your money. For this, you have to pick a bidding strategy based on your goals. Which bidding strategies can you choose?
Cost-per-click (CPC) bidding

Cost-per-thousand impressions (CPM) bidding

Cost-per-acquisition (CPA) bidding
CPC
Cost-per-click bidding is good if you want to drive customers to your website. You can set a maximum amount that you're willing to pay for a click on your ad (Maximum cost-per-click bid or Max. CPC).
CPM
Cost-per-thousand impressions bidding focusses on impressions and helps you to increase the awareness of your brand. Here you bid for your ad based on how often it appears on the Display Network.
CPA
Cost-per-acquisition bidding can help you to reach customers who are likely to take action on your website. With this bidding strategy, you tell AdWords the amount that you're willing to pay for a conversion.
Daily budget
Setting a daily budget is the amount you're willing to spend each day, for each ad campaign in your account. The actual costs can vary but the daily budget limits the cost you can accrue over the average number of days in a month. That means that, in this case, you won't have to pay more than this daily budget.
Another important thing for your ads is, where they can appear. Ads can appear in different places all over the web, depending on how you target your ads, to whom you choose to show and the types of ads you create. In the next two paragraphs, I will tell you more about the difference between the Google advertising networks.
Search Network vs. Display Network
The Search Network includes Google Search, other Google sites such as Maps and Shopping, and lots of non-google search partner websites that show AdWords ads matched to search results. Ad formats you can use for the Search Network are text ads, ads with extensions, Product Listing Ads and Image and Video ads.
The Display Network includes a collection of Google Websites like Google Finance, Gmail, Blogger and YouTube, partner sites, and mobile sites and apps that show AdWords ads matched to the content on a given page. Ad formats you can use for Display Network are text ads, image ads, rich media ads and video ads.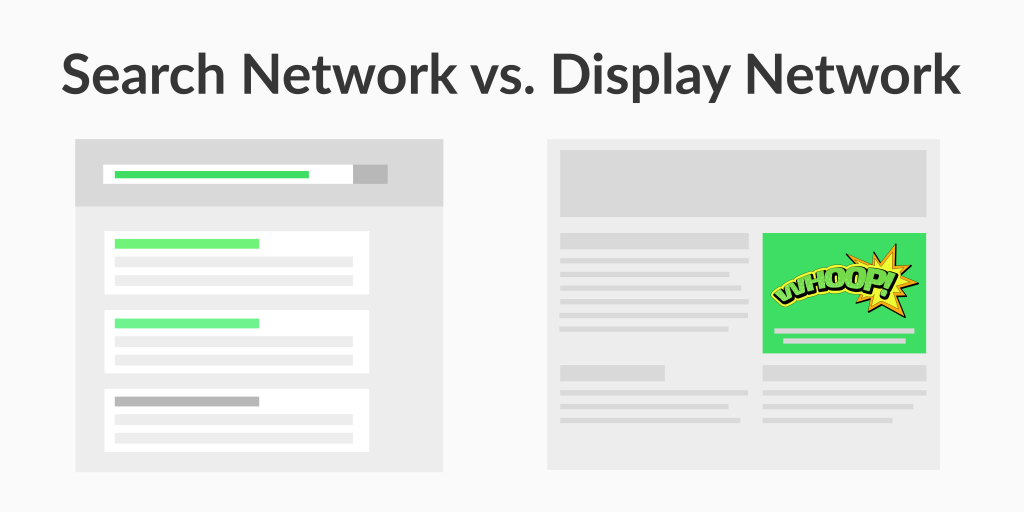 Don't forget – these terms and definitions are just a small piece of the cake! These are just a few things I remembered the most. There is much about the metrics in module 3, and I cannot cover every single topic in this blog series – and to be honest, I didn't really like the metric-things, and I don't want to scare you with this right now. 
The AdWords Fundamentals exam
The exam itself covers basic and intermediate concepts, including the benefits of online advertising and AdWords, and best practices for managing and optimizing AdWords campaigns. You have 120 minutes to answer 100 multiple-choice-questions. Sounds a lot? I was scared about a number of questions too, but it was more than enough time to answer them.
The most important question now is: How many questions have to be correct to pass the exam? The passing score is 80 percent. So you just have to answer 80 questions right. Don't panic if you don't understand the one or other question. There is enough margin for errors at the other questions and if you have printed out the learning materials, you can quickly search for the parts you don't understand.
Example Question
Before I did the exam, I always wanted to know, how such a question might look like. Here is one example of my exam:
---
Target CPA bidding can help drive conversions by using your conversion history and
a. cost-per-acquisition (CPA) goals to raise your bid when a conversion is more likely
b. cost-per-click (CPC) goals to raise your bid when a conversion is more likely
c. cost-per-acquisition (CPA) goals to show the optimal ad when a conversion is more likely
d. cost-per-click (CPC) goals to show the optimal ad when a conversion is more likely
---
While I was learning for the exam, there were some topics I hoped that they wouldn't be covered in the exam. Well, no – everything is covered and the questions are sometimes really confusing. For me, it was good, that I did the exam at home in a quiet room. You have to concentrate and shouldn't be disturbed too much, and you shouldn't take the certification exams lightly.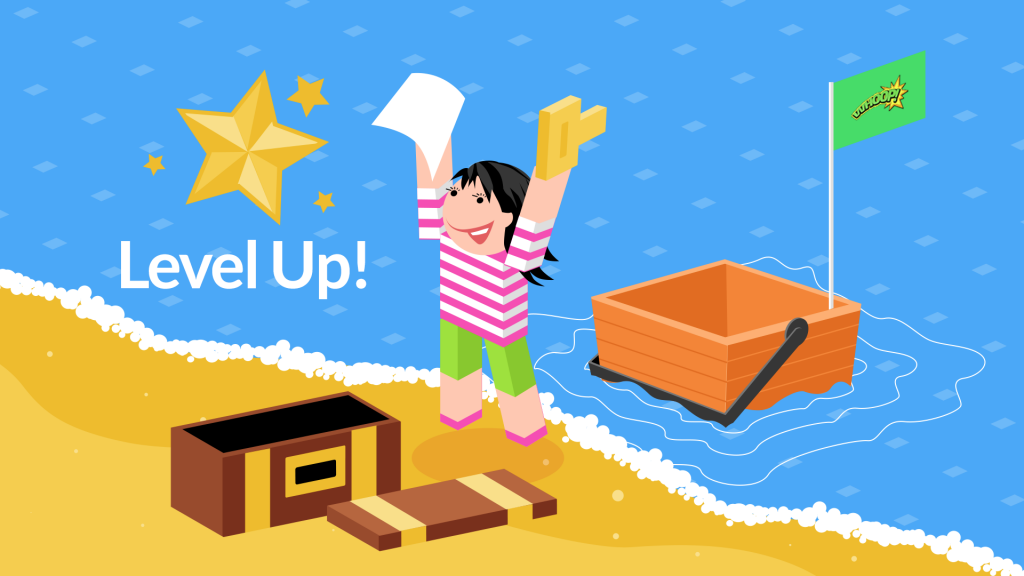 Now that I leveled up and successfully passed the exam, it is valid for one year – that means, that you have to retake the exam in 12 months to remain certified. There are still some things I do not quite understand, but I have awesome colleagues, who explain the topics to me. If you have any questions about the exam or the topics, do not hesitate to ask me – we are all in the same boat and I will try my best to help you. 🙂
Series overview: