Subscribe to join thousands of other ecommerce experts
The new Whoop! interface: manage Shopping ads more easily
Whoop! launched a new interface and completely changed the look and feel of how you manage your Google Shopping campaigns. With the complete redesign all Whoop! users benefit from more detailed insights, better usability and a new smooth navigation.
Note: The design of the Whoop! interface has changed again and more features have been added since this article was published. Whoop! is now better than ever. Contact us to learn more.
Performance data at one glance
Whoop! is a great tool for managing Google Shopping campaigns. If you just use the AdWords or Merchant Center interface you could get lost in the complexity of your account and leaving money on the table. Besides money, time is one of the most important resources in the PPC business. Don't waste these resources recklessly — we listen to feedback from our users and redesign our interface for outstanding user experience and performance.
With the new overview you can easily check how your account performance is. What is my current CPA (Cost per action)? What about my revenue? All relevant metrics of your Google Shopping performance in just one place.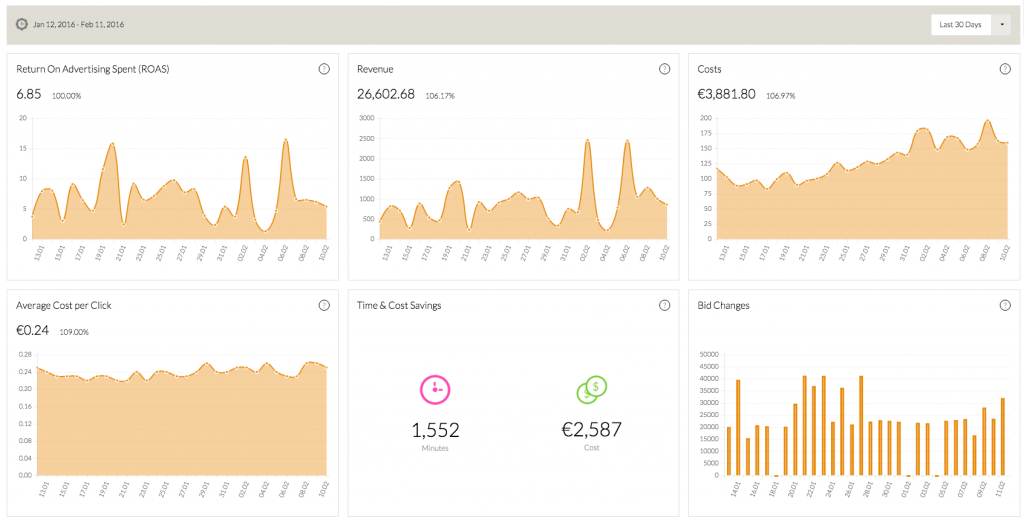 Implement your own strategy with ease
Let difficult things look easy: our advanced bid strategies are a great way how you can put your individual bidding strategy into Google Shopping. With our new interface it is even easier than before. Just three simple steps:
Decide if you want to filter by brand, category, label or individual products

Choose the strategy which fits best

Filter the products where the strategy should be applied on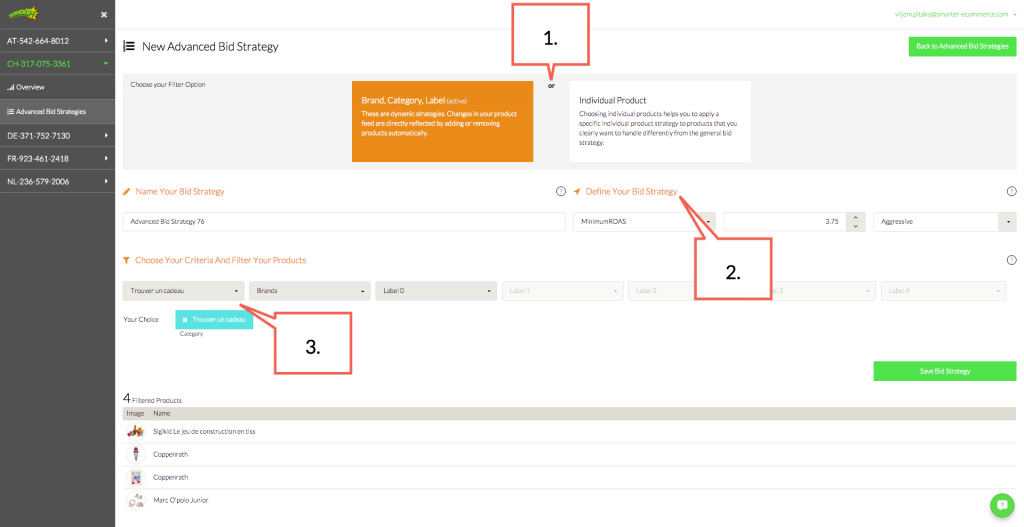 Done! Awesome, isn't' it?
You're not using Whoop! yet? Contact us and give it a try!