Subscribe to join thousands of other ecommerce experts
The Whoop! Wizard gives our customers more decision- and action possibilities. It helps you and our customer success managers to set up new Whoop! campaigns — quick and easy! The result? Product-centric Google Shopping campaigns and ad groups perfectly aligned with our bid management tool.
Step 1: Authorization Process
In the first step, you have to link your Google AdWords and Google Merchant Center Account with Whoop!. This is necessary for Whoop! to create the campaigns based on your data and to steer out your Shopping Ads.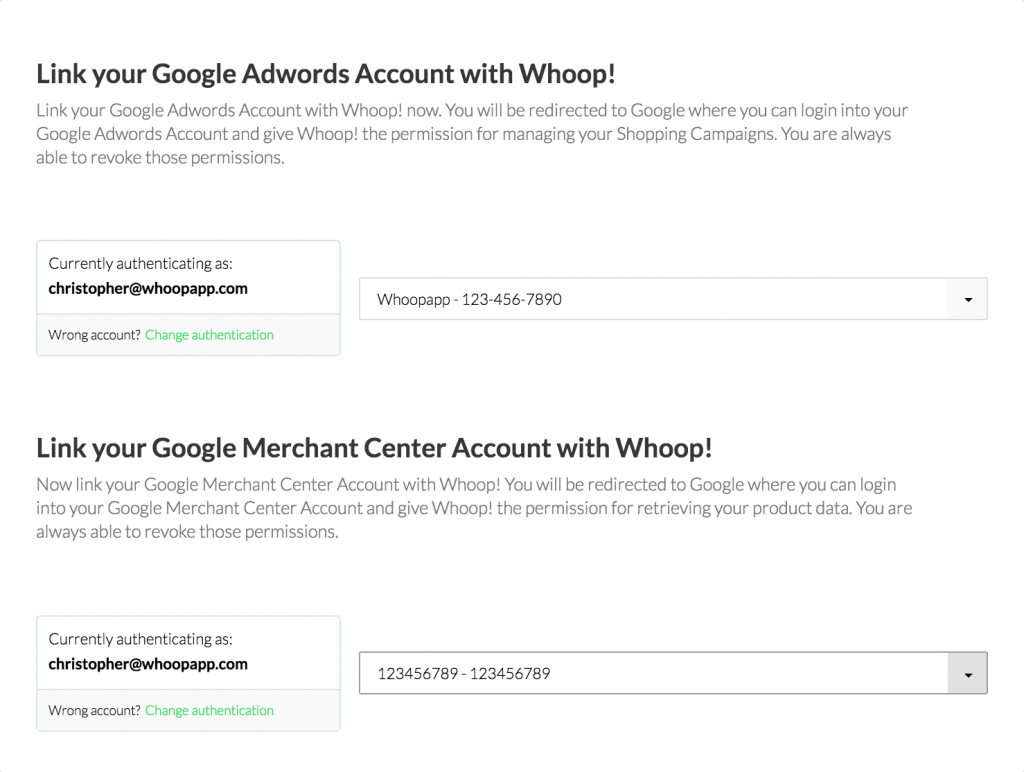 Step 2: Choose your Target Country
The second step is to choose your target country. You can only proceed with a target country where active products are available.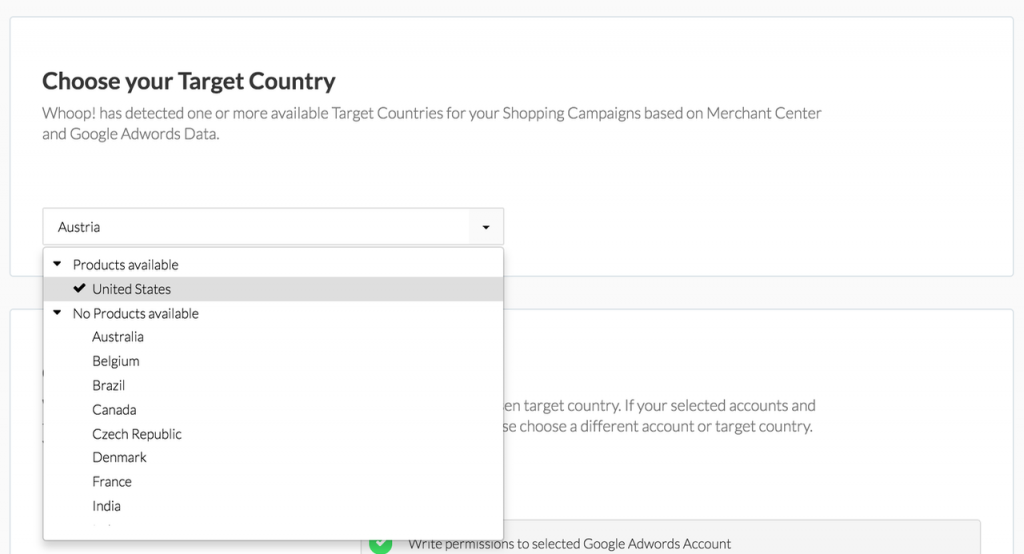 Step 3: AdWords Settings and Permissions
In this step, Whoop! is checking the validity of the selected accounts and the chosen target country. If the selected accounts and target country don't meet the requirements of Whoop!, just choose a different account or target country.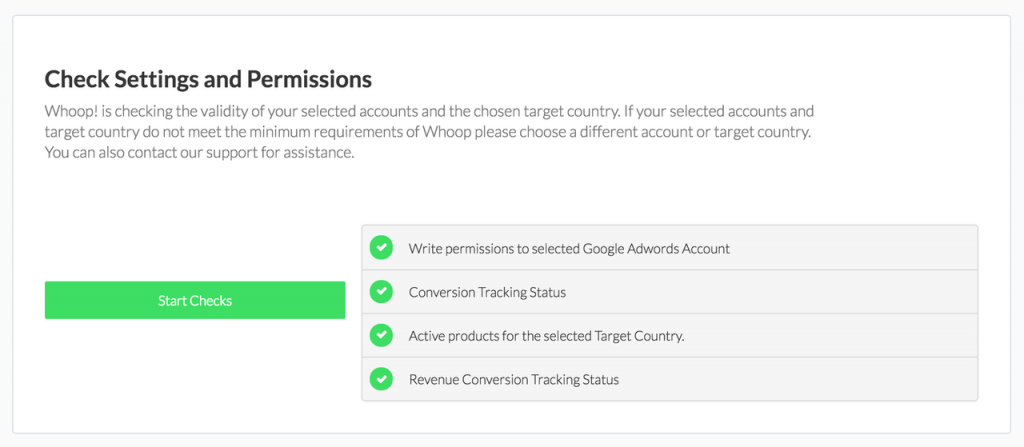 Step 4: Configure your Campaigns
This step is divided into the following sub-steps:
Step 4.1: Shopping Campaign and Ad Group Structure
Whoop! will create new Shopping Campaigns with an optimized structure in your account. You can choose from a diverse set of structuring options: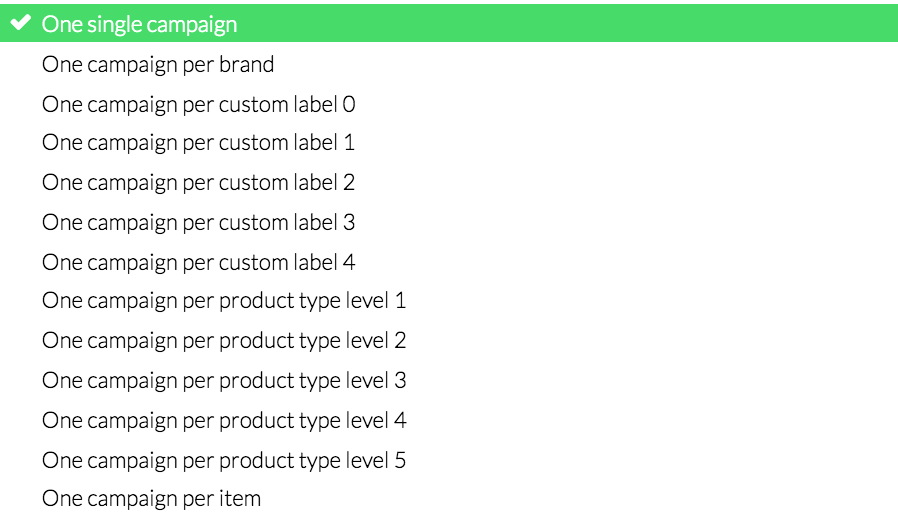 Step 4.2: Pause your old Campaigns
To start the Whoop! Shopping Campaigns, you have to pause your existing Shopping Campaigns. You can do this automatically (recommended) — or manually.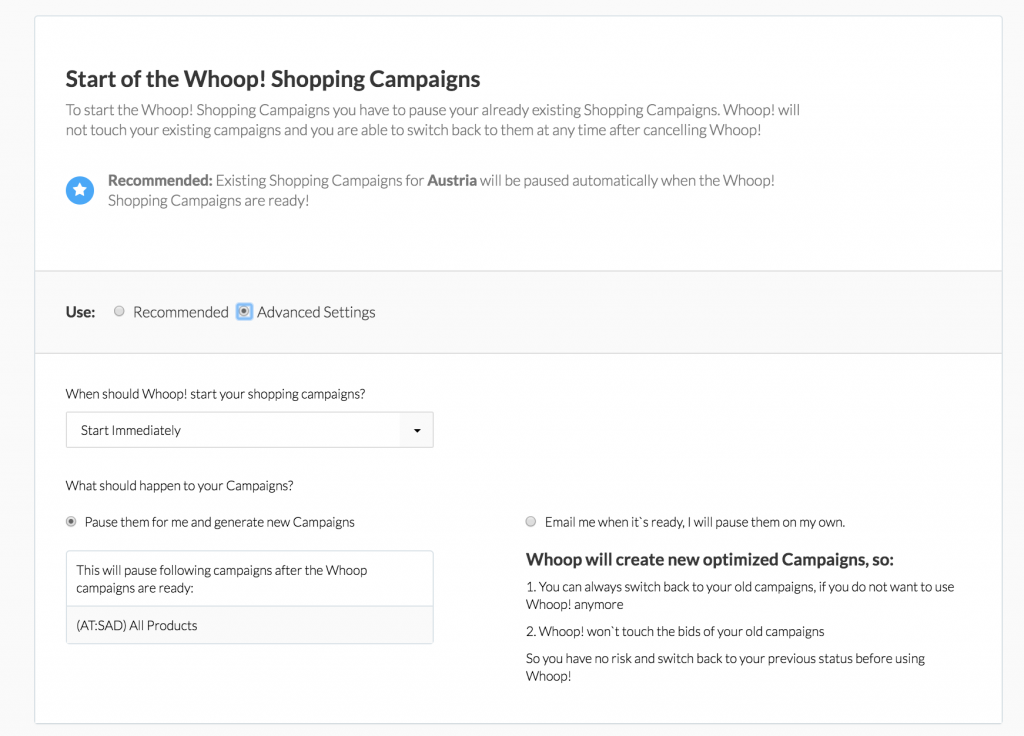 Step 4.3: Define a budget
The next step is to define a daily budget for the Shopping Campaigns.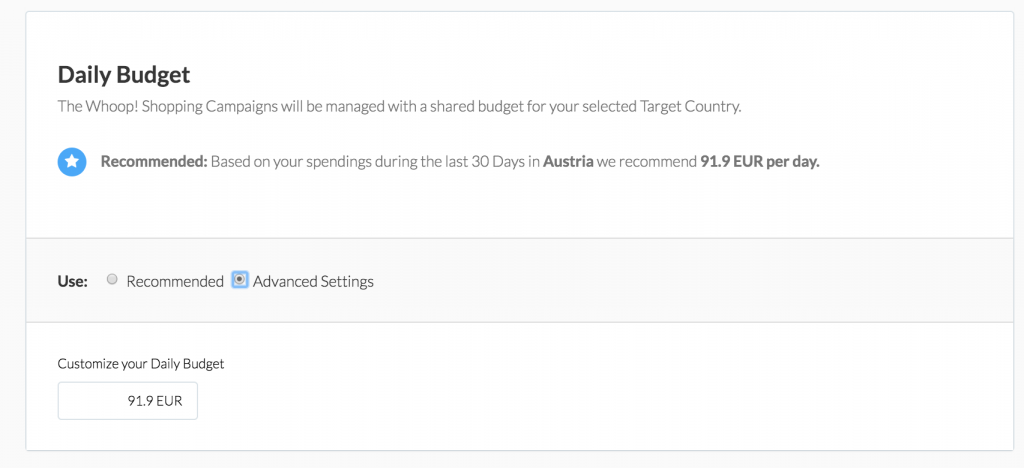 Step 4.4: Choose your strategy
Furthermore, you have to define a general bid strategy. The general bid strategy will apply to all your products which are not covered by an advanced bid strategy. Note that you can change your bid strategies at any time after the setup. Which bidding strategies can be chosen? Minimum Return on Ad Spend (ROAS), Maximum Cost-Revenue-Ratio (CRR) or Cost per Acquisition (CPA).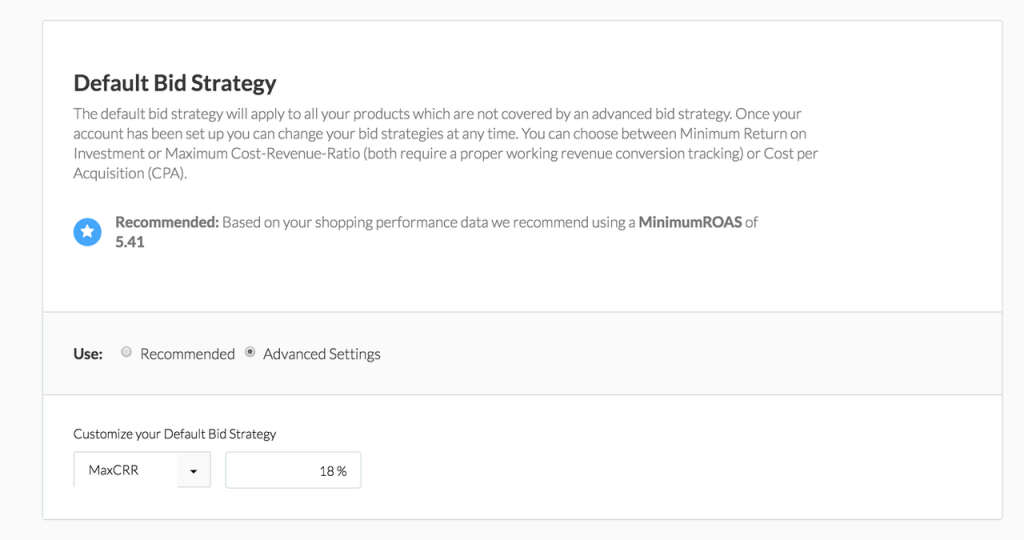 Step 4.5: Set a DefaultMaxCPC 
If your AdWords account has accrued less than 10 conversions over the last 30 days, the "Booting Mode" will be activated. Why? Becuase the data basis is too small for the machine learning algorithm to make valid decisions. Shopping ads are then controlled via a DefaultMaxCPC until sufficient data is available.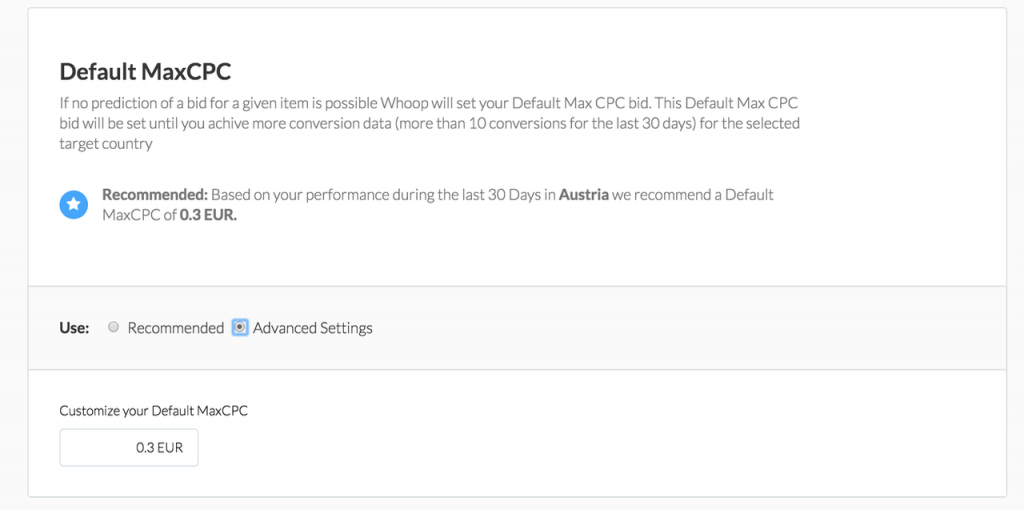 Once the Whoop! Wizard has been successfully completed, campaigns will be generated and exported to your AdWords account. Confused? No worries! Our customer success managers will guide you through the whole process. Interested in Whoop!? Press the button for more information:
Keep following us and stay tuned for upcoming updates!