Subscribe to join thousands of other ecommerce experts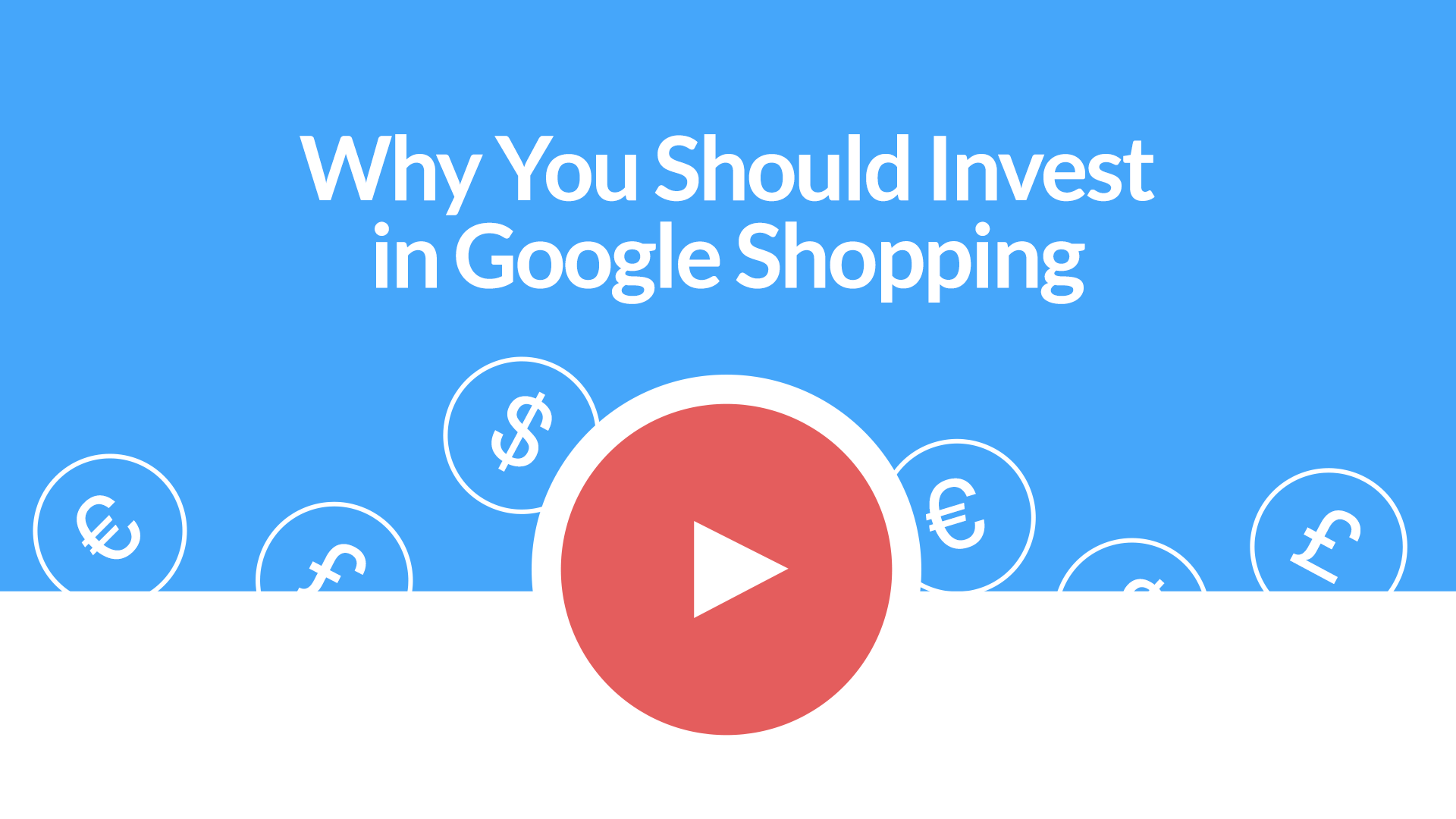 What is Google Shopping?
Google Shopping ads (or PLAs) are most easily distinguished from classic text ads in that they feature unique product images. Mostly they display information about the product name, the price, the store, and current promotions as well. These ads provide users a unique sense of the product advertised before even clicking on the ad. Overall, Google Shopping campaigns offer retailers a handful of advantages. Among them, the opportunity to promote products and drive quality traffic to their website, increase sales, and promote their brand. All of that in exchange for a 'pay per click'. For those of you who watched our webinar back in January 2016, this is nothing new.
Nevertheless, while PLAs have been around since 2013 with compelling performance statistics, some retailers are still skeptical, while others operate in markets where Google Shopping is much newer. This is the reason why we created a video to explain why YOU should invest in Google Shopping. And we also show you which challenges might await you once you embark on your PLA journey. We hope that this article and our video help you to make the right decision for your online shop!
Google Shopping Benefits
Thanks to PLAs users receive instant information about products relevant to their search. They know what they are in for when clicking on your ad. That's why they constitute particularly high quality traffic to your online store.
The ads themselves can be managed efficiently and easily within the Adwords interface. Unlike text ads, Google Shopping campaigns do not require time-intensive management of keywords. Nevertheless, you are free to define how much you want to bid for single products, brands, or product categories, and segmenting traffic is possible with negative keywords and campaign priorities. Moreover, you can opt for strategies in accordance with your business goals, ranging from holistic brand exposure or cost efficiency to conversion maximisation. As Google Shopping is available in most significant e-commerce markets, and target countries can easily be specified within the AdWords interface, Google Shopping also eases your expansion into new markets.
Several studies confirmed the success of Google Shopping. According to the 2017/Q2 Merkle Digital Marketing Report, PLAs produced 53% of retail Google Search ad clicks and are associated with 30% higher conversion rates than comparable text ads. With Google Shopping ads you can reach users across devices, almost everywhere around the world, and act on individual device performances. This is especially important considering the rise of mobile shopping. As Andy Taylor, Associate Research Director at Merkle, put it:
"As far as e-commerce paid search optimisation goes, Product Listing Ads need to be a priority — perhaps the priority."
Google Shopping Challenges
However, nothing comes without challenges — especially if you want your campaigns to be successful. First of all, an accurate data feed needs to be uploaded to the Merchant Center regularly. The data feed has to comply with Google's product data specifications which outline the type and format of data needed to create successful product ads.
Another challenge for those new to Google Shopping might be that PLAs differ from AdWords text ads in an essential point. Impression, click, and conversion data is accrued on product-level — not for keywords! The same goes for bids. They are not set for keywords but rather for single product groups, campaigns, or ad groups.
This also constitutes the very basis for our algorithmic bid management solution. Google Shopping provides a unique possibility to predict the performance of single products. Each product which AdWords collects data for has certain attributes. These compromise aspects, such as a colour, a certain price, or a brand. If a product has little or no click and conversion data (and there are many of those in Google Shopping), it is almost impossible for human beings to reliably predict the future performance of this item. So what to do? Don't try to evade the long-tail problem by just bidding on whole product groups as they include both top performing items and cost factors dragging down your whole ad group or campaign. Instead, put yourself ahead of the competition by finding accurate correlations between product features and the conversion rate!
Want to learn more about overcoming these hurdles?
Just write an email to [email protected]. With more than a decade of experience, we will jump right in to explain how we can solve your Google Shopping challenges!