Subscribe to join thousands of other ecommerce experts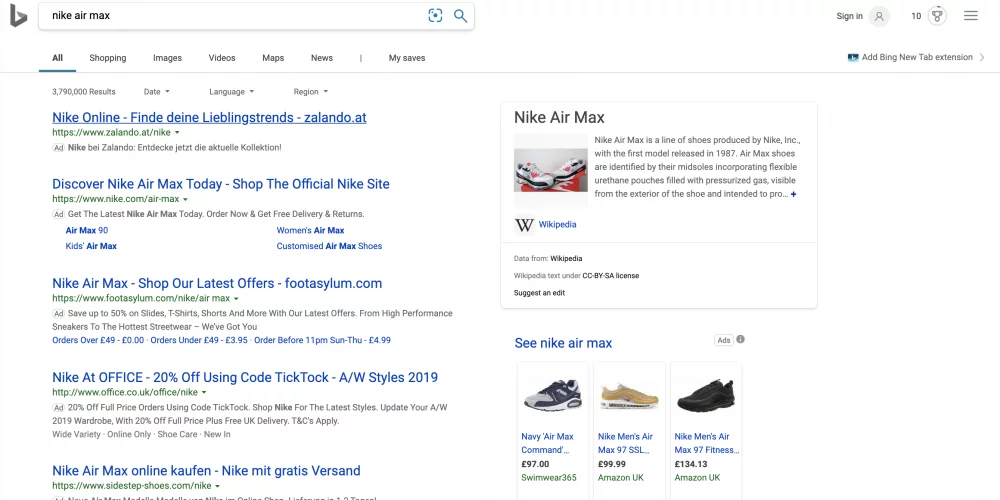 A frequent problem that occurs with our customers who use Microsoft Advertising is that they want to generate more traffic but are not able to do so – due to Bing's respectively Microsoft Advertising Network's restricted market share among search engines. However, Bing's market share is growing, and so are the possibilities that come with it. A popular way to get the maximum out of Microsoft Advertising is by expanding your campaign portfolio with Bing Shopping campaigns. 
With them, it is possible to showcase your products in an impactful ad format that includes custom images, pricing and your company name. In order to do so, one of the most important things is to have a complete and optimised feed with all necessary components.

Growing with Microsoft Advertising
Just to get a feeling for the growing importance of Microsoft Advertising, especially focusing on Bing Shopping campaigns, it is necessary to mention that according to searchengineland.com, the total US spending on Microsoft Advertising Shopping ads grew by 54% in comparison to last year. Overall, Microsoft Advertising spending increased by 8% in the same period (status: end of Q2 2019).
With Shopping ads in Microsoft Advertising, it is possible to gain additional awareness and therefore conduct traffic to your online shop.
Due to Bing Shopping ads, a rather big retailer specialised in books/ebooks/audiobooks and toys with more than 8 million products in the feed was able to increase their clicks with Shopping ads in Microsoft by 36% in the first three quarters of 2019 – in addition, a plus of 5% in revenues was created through Shopping. All that was achieved with 15% lower CPCs than with Google Shopping ads.
smec's role in Microsoft Advertising
Our bid management tool Whoop! is also used for Bing Shopping campaigns. Here, we sync our shopping campaigns created and managed by Whoop! – they are moved from Google Ads to Microsoft Advertising. During the process, the calculated bids get transferred to Microsoft Advertising as well.
One very important thing is to keep in mind that the initial bid set in Microsoft Advertising should be higher than in Google Ads so that the ad has a realistic chance to get displayed. But no worries, as mentioned above, the actual CPCs are still lower than for Google Shopping. In the case mentioned above, the bids were increased by 200% to get as much traffic as desired.
Availability of Microsoft Advertising Shopping campaigns
Unfortunately, Microsoft Advertising Shopping campaigns aren't available in all countries yet. Therefore we provide an overview, where advertising via Product Listing Ads is possible. Currently, Microsoft Advertising Shopping campaigns are: 

– released in US, UK, CA, IN, FR and DE
– phased to be released in NL
– closed beta versions in IT, ES, SE, CH, BE and AT
If you plan to use Microsoft Shopping ads in one of the countries where the closed beta is available, simply reach out to your Microsoft Advertising support and ask them whether it is possible for you to take part. And that can be quite beneficial, especially as the most important time of the year for retailers begins.