Subscribe to join thousands of other ecommerce experts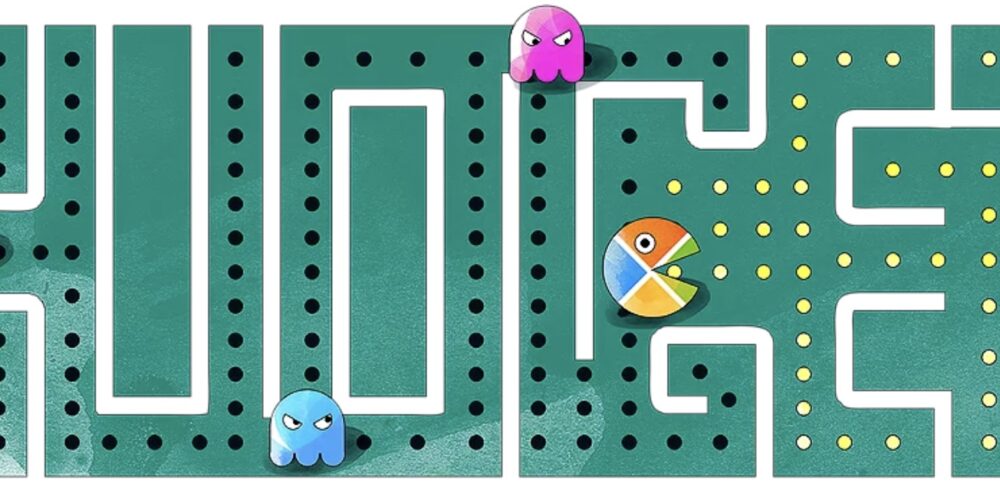 For years Google was a quasi-monopolist for text ads until Microsoft joined the PPC party in 2012 with Microsoft Ads (formerly Bing Ads). Slowly, but inexorably, the market share of Microsoft Ads has been gaining traction.
Never underestimate a competitor
Imagine the reach of your ads when you utilise the Microsoft ecosystem. Since Microsoft is constantly improving and expanding their ways to display ads and considering their constant effort to unify their user base it is not a question of "if" but rather "when" they will use more of their numerous touchpoints with the consumer to their (and the retailers!) benefit.
Microsoft's ad presence gets stronger
Furthermore, the value of Bing users is reaching new heights. The main target group is situated between 45-54 and has a general higher disposable income than the average. Not only is their income higher, they are spending more too – about 22% more than the average search engine user. So gaining access to these potential customers is a win for everyone, especially since this market is growing.

As my highly regarded colleague Lisa Zwischenberger mentioned in her blogpost, Microsoft Ads are gaining market share constantly. To give you an example: The total ad spend for MS Ads grew by 54% YoY in 2019 (US) – these numbers are great and you can bet smec is in for the ride.

To take advantage of this market we developed a neat script for you. Just like in Google Ads, you can add scripts written in JavaScript to the Microsoft Ads account. With this feature and the required technical knowledge, it is possible to manage repetitive tasks, apply changes to your account and automate them to your liking.
Introducing: Budget Eater for Microsoft Ads
The Budget Eater script evaluates the long tail and non-converters of the last 30 days. It will analyse your Search campaigns and provide you with insights about correlations between costs, conversions and the long tail. Furthermore, you will get impressions regarding the contribution of your long tail to your revenue, and statistics about your non-converters and top converters.

You just need to add the script to your Microsoft Advertising account and get your results. The code won't change anything in your Microsoft Advertising campaigns, it just analyses your existing data and provides you with an automatic evaluation.
In the following paragraphs I will show you how to use our script step-by-step.
Step 1
Log into your Microsoft Ads account > Under Bulk Operations click on "Scripts"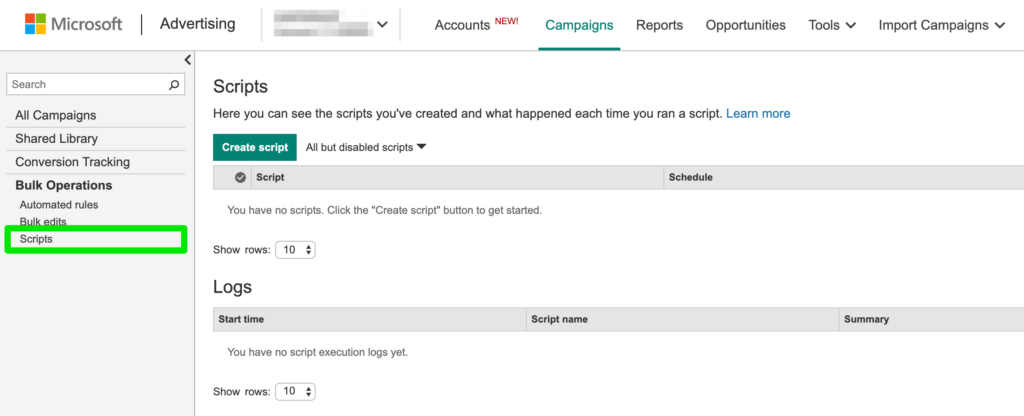 Step 2
Click on "Create script"

Step 3
Delete old code > Copy and paste the script > Click on "Preview"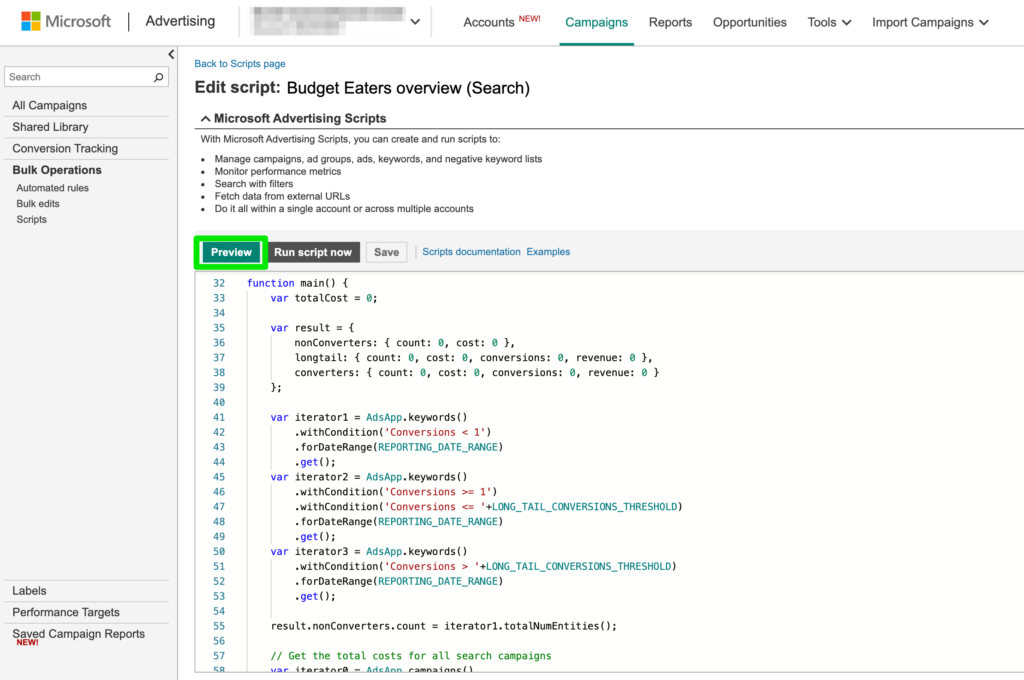 Step 4
Click on "Save" > "Run script now" > Examine the results in the log > Profit!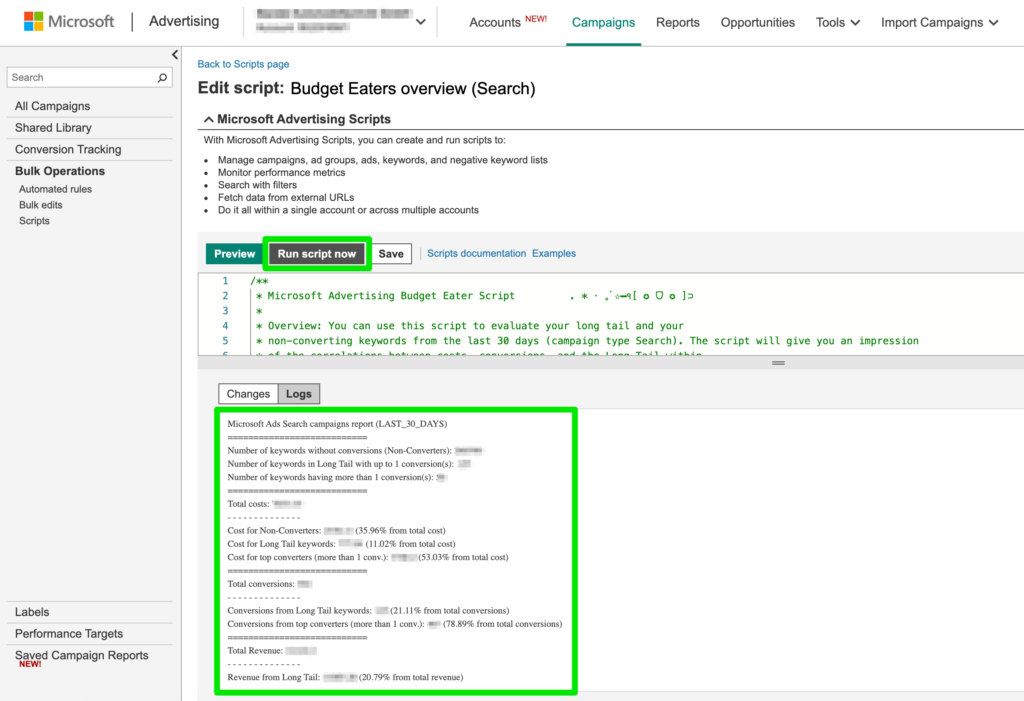 There you have it! No need for witchcraft – just copy and paste the script into your Microsoft Advertising account and review the results. Easy to implement and extremely handy to examine your long tail and identify your top- and under-performers.