Subscribe to join thousands of other ecommerce experts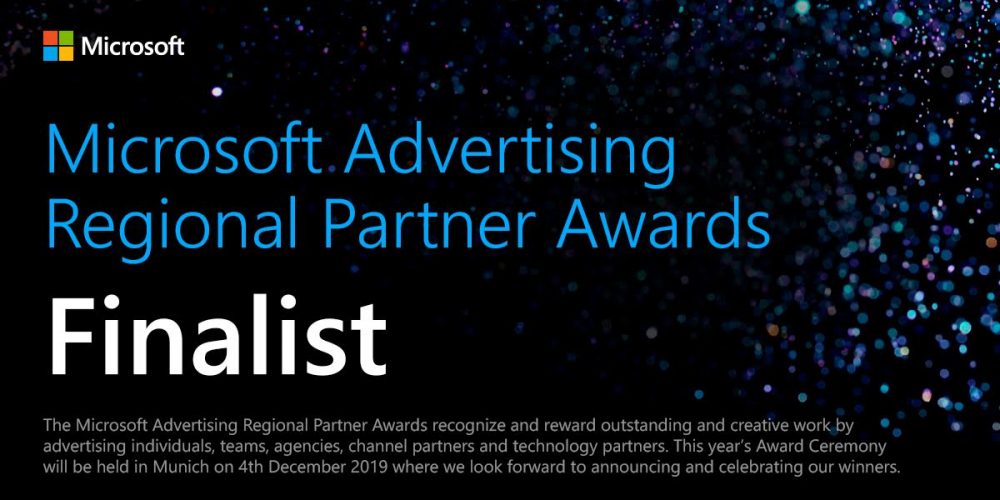 With CEO Jan Radanitsch fighting on our forefront, it is not so much of a surprise that companies and partners recognize the efforts undertaken by him and his whole team at smec – Smarter Ecommerce. This time, it is Microsoft Advertising with their Regional Partner Awards 2019 who nominated the Austrian founder and sports aficionado for both Executive of the Year and Trailblazer of the Year.
On December 4, 2019, the world's second largest online search engine is going to announce the official winners in eight different categories and also, who is going to be Agency of the Year. This year, Microsoft received more applications than ever before, a clear indicator that their impact has been growing over the last twelve months. And for sure, they will further expand their business with regard to advertising as well. Furthermore, their standards for submitting an application have been raised and are now exceptionally high.
Therefore, we are extremely proud that our CEO Jan Radanitsch was shortlisted to be amongst the finalists for the Microsoft Advertising Regional Partner Awards 2019 – as Executive of the Year and Trailblazer of the Year. And he and smec were selected due to their effective and creative work in the search and performance marketing industries – only the most impactful, innovative and performance-driven work from Microsoft Partners had a chance to be selected for the big final in Munich, Germany. In more detail, let's take a look at how Microsoft defines the two categories smec was nominated for:
Executive of the Year
Awarded to an executive (in a leadership position and with national influence) who excels in championing the Search practice and shows a true commitment to partnering with, and investing in, Microsoft Advertising.
Trailblazer of the Year
Awarded to an individual who finds innovative and engaging ways to evangelise Microsoft Advertising, and who drives Microsoft Advertising brand awareness and affinity both internally and industry-wide.
But it is not only about prestige – at least for smec, as it shows that we are moving in the right direction so that we are prepared as well as possible for the future. All winners await a trophy, a badge for promoting their successful victory and, of course, plenty of media coverage – and on top of that, an invitation to Microsoft's Global Partner Summit 2020.
For more information regarding all shortlisted finalists and the Microsoft Advertising Regional Partner Awards 2019 in general, please visit:
https://about.ads.microsoft.com/en-gb/blog/post/november-2019/the-microsoft-advertising-regional-partner-awards-2019-finalists