Subscribe to join thousands of other ecommerce experts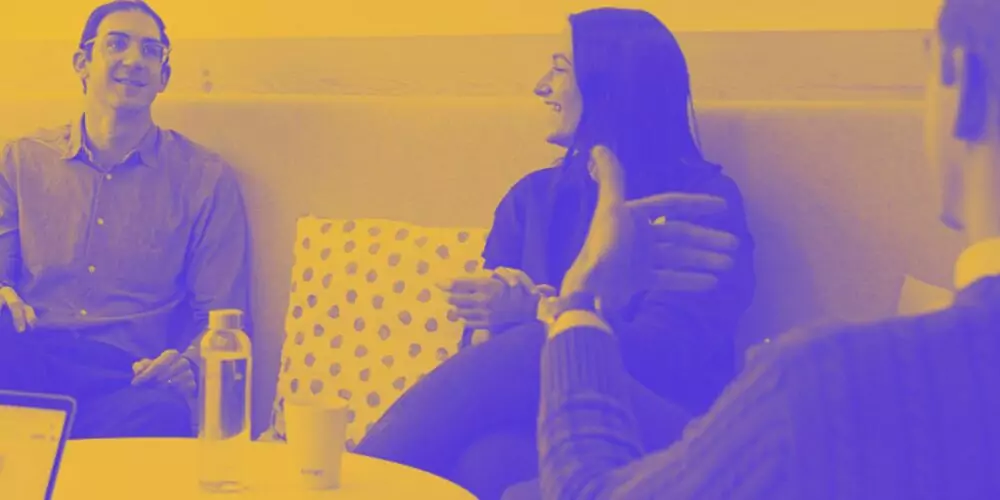 In the aftermath of a tremendous, pandemic-induced ecommerce boom we discovered that the retail industry is changing. If retailers need to stay up to speed and adapt to the "new normal", why shouldn't smec do the same?
So we embarked on quite a journey to find out who we wanted to become.
Our route to success – so far
In 2007, smec was founded in the cosy Austrian town Linz as a humble startup envisioning a tool for data-driven paid search automation. Several smecies that joined back in 2008 are still part of our current team.
After continuing success with our software AdEngine and complementary services, we finally launched our award-winning software Whoop! in 2015, enabling our clients to leverage the power of data to automatically adapt bids in Google Shopping.
To further strengthen our position as a frontrunner in ecommerce, we hosted our first Great Day event in 2017 – with 500 guests at our new office space at Tabakfabrik Linz.
After primarily focusing on the D-A-CH region, we took the leap in 2017 and entered the UK market. And in 2021 we said "Bonjour" to France!
2021 has also been a year of celebration: Not only did smec win the Microsoft Advertising Award for Retail Team of the Year, but we were also Google Marketing Platform certified.
Now we have been part of the ecommerce world for 15 years, with over 170 smecies and counting.

But these are just the hard facts of smec. What's crucial to us: How are we perceived, both rationally and emotionally by different groups of people?
Understanding our brand equity
We wanted to find out what not only internal but especially external voices say about us. So we conducted extensive research among employees, existing and potential clients, partners and more.
We were particularly interested in answers to questions such as:
What does the brand smec stand for?
What makes us unique?
What do our clients value?
After gathering answers and inputs from various sources, we evaluated our findings, reflected on them and worked hard to identify the true essence of it. Out of this we identified three elements that define our brand equity and make us unique:
We are: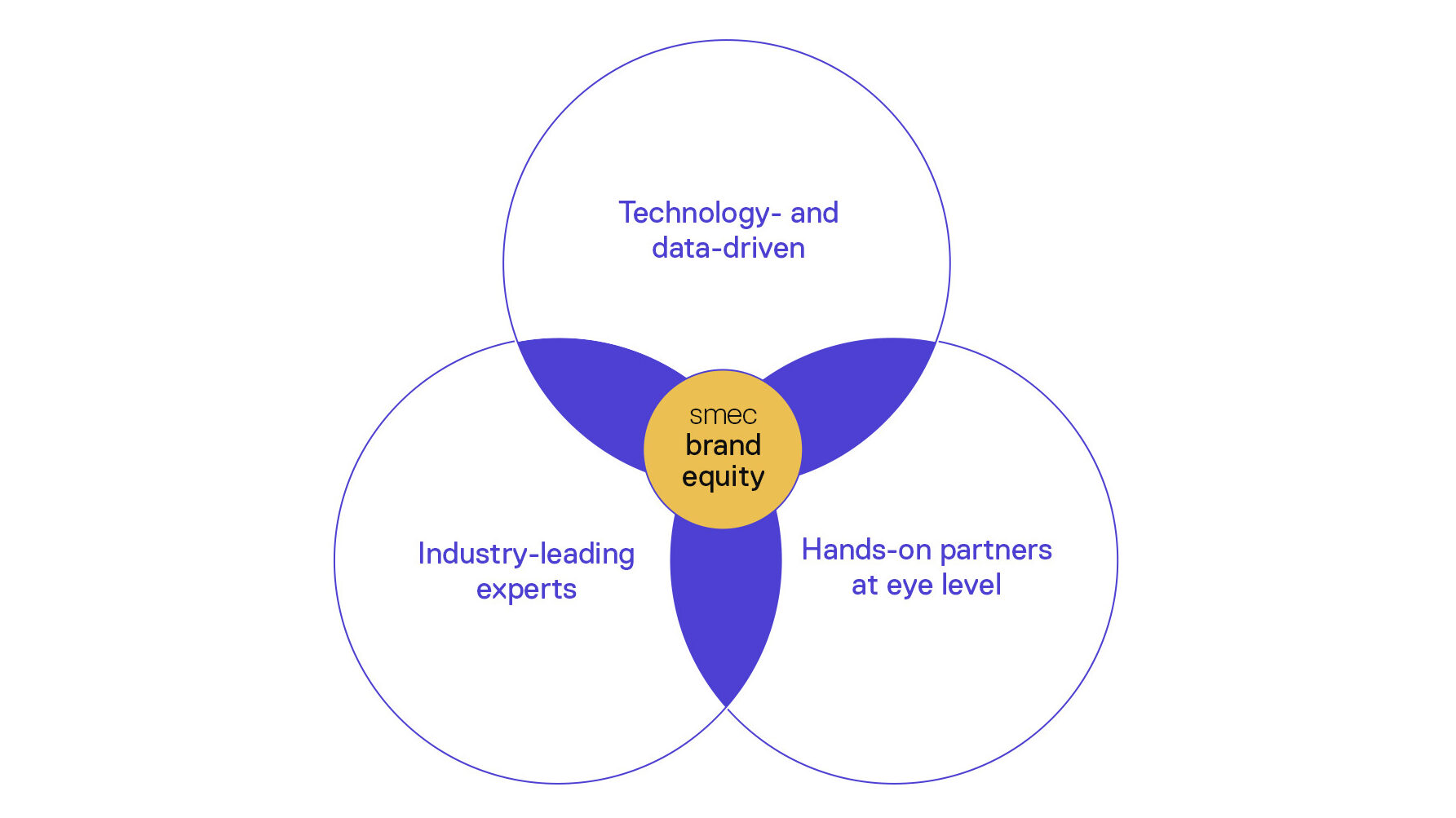 Technology- and data-driven: We make decisions based on data and develop state-of-the-art software.
Experts with industry-leading knowledge: Our 15 years of ecommerce experience manifests itself in a huge internal knowledge base and industry-leading expertise.
Hands-on partners at eye level: We don't just talk, we act – always with our clients' best interest at heart.
With our equity at hand, we defined our vision to
Be the most trusted online retail growth partner worldwide.
In order to fulfil this vision we need to know what developments the ecommerce market is currently exposed to. So we took our investigation one step further.
What's happening on the market
Understanding the market and its current developments is a crucial part of our everyday activities. But we have the best source of information there is: our clients. By working with them on a daily basis, we get first-hand impressions of the biggest market trends (and challenges!) for ecommerce: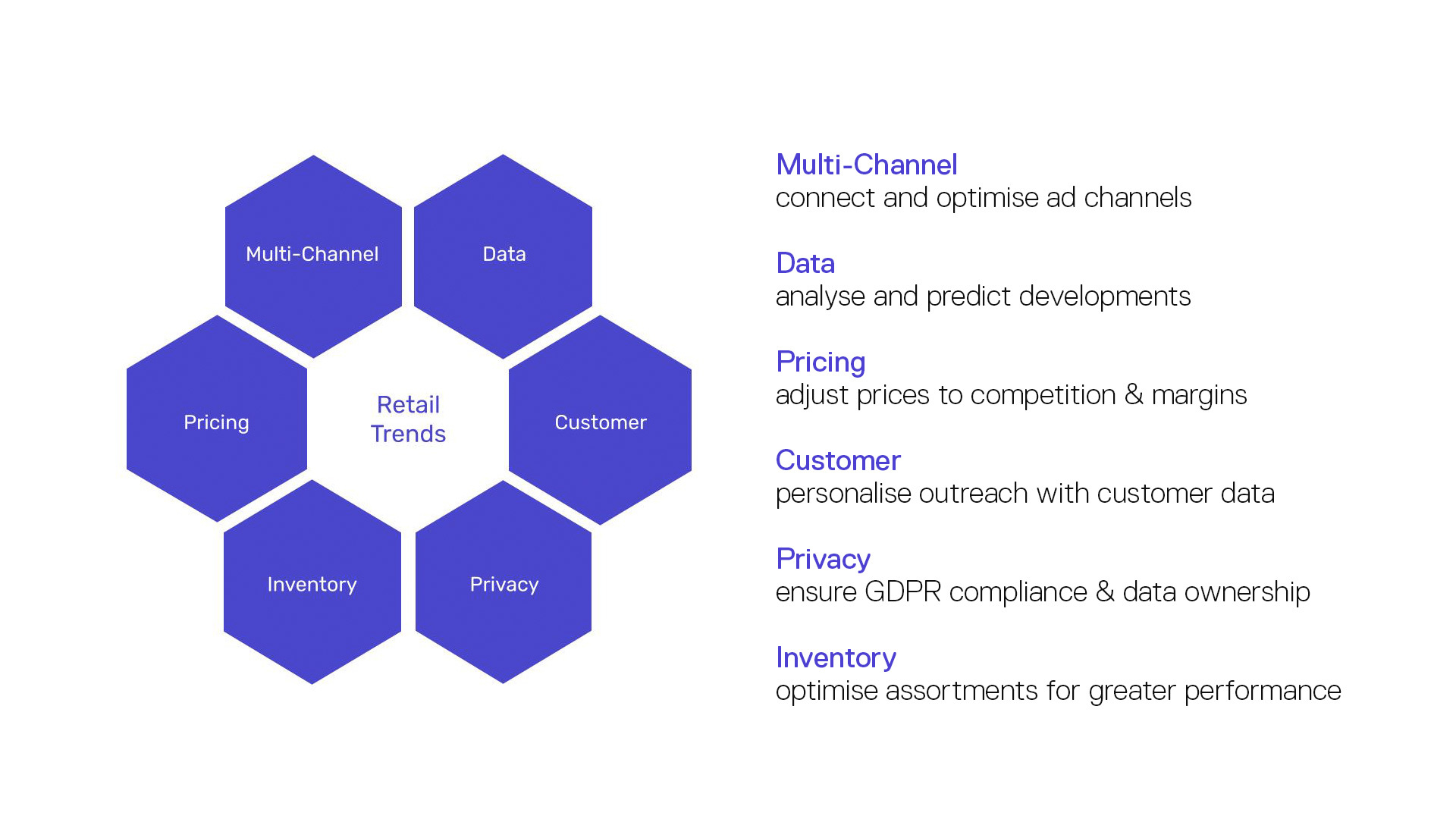 Now that we highlighted which trends we need to tackle, it is time to start fulfilling our vision. This means re-evaluating our offer and bringing it to a new level. All while taking current challenges into account and staying true to our values.
Into the future
The six major trends for ecommerce mentioned above show us that PPC automation alone is not enough to stay ahead of new developments. In order to be a true growth partner we need to provide a platform for holistic ecommerce growth. Hence we want to offer a much more integrated approach to our clients while taking today's ecommerce challenges into consideration.
Instead of offering stand-alone products only, we decided to offer interconnected solutions and technologies, complemented by our industry-leading expertise and customer-centric service. That's how we empower our clients to leverage their full potential in ecommerce.
Serving the right solutions
To offer our clients exactly what they need, we've developed three different solutions based on current and future market trends. Each of these solutions consists of a variety of modules. These modules can be selected and modified to support our clients in this dynamic ecommerce environment: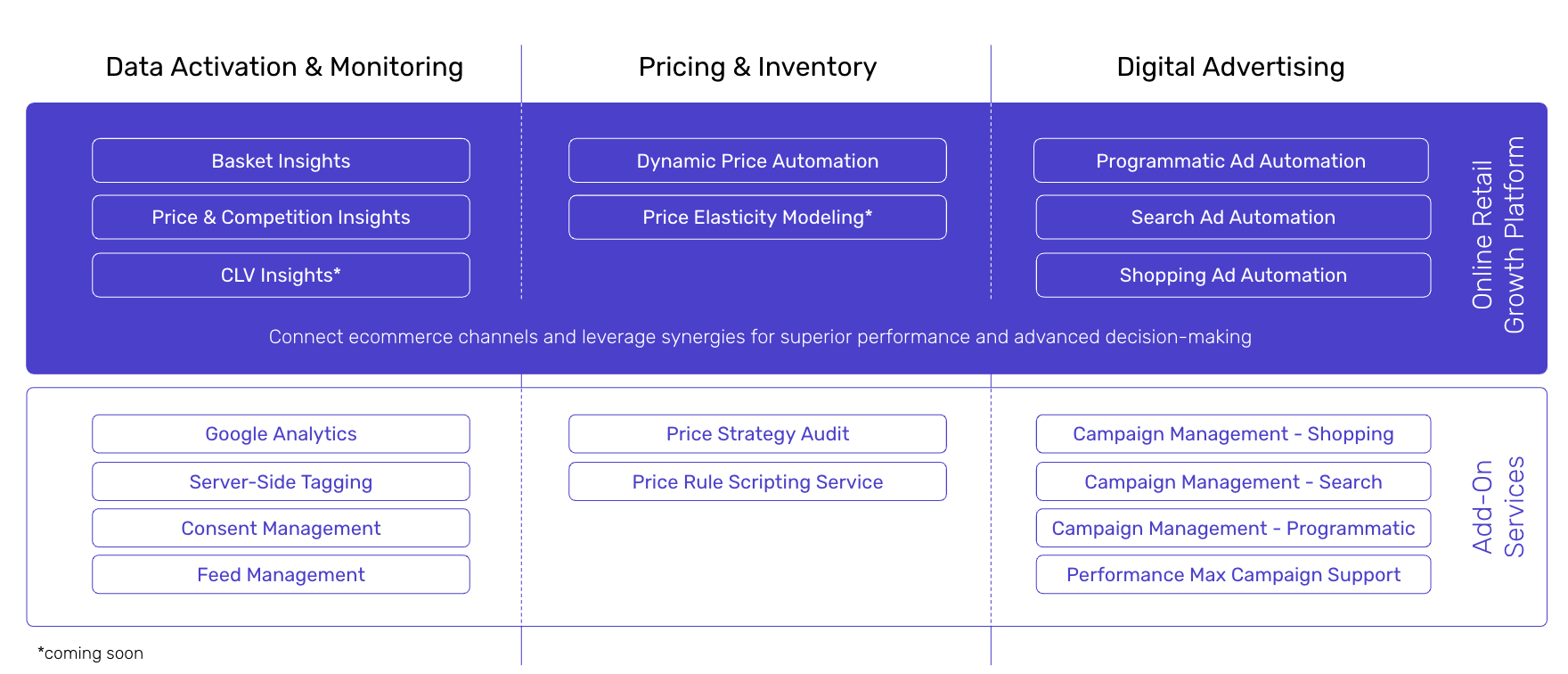 Data Activation & Monitoring: Leveraging the power of data while adhering to privacy regulations is of utmost importance in ecommerce. This solution helps clients track, enrich and visualise data in order to uncover hidden potential and optimise for better performance.
Pricing & Inventory: In a highly dynamic and competitive environment, the right pricing and inventory strategy is key. With the Pricing & Inventory solution, our clients improve the competitiveness and profitability of their product assortment.
Digital Advertising: Effectively running and optimising ads across various channels can be tough. With this solution, clients leverage the power of multi-channel campaigns to reach their audience at the right time with the right message across all stages of the path to purchase.
What's in it for our clients? 
The Online Retail Growth Platform is the beating heart of our new solutions. It not only fuels our solutions but allows our clients to power their businesses with data and bring valuable synergies to life.
The Online Retail Growth platform is a unique data layer that connects all solutions and technologies. In combination with industry-leading knowledge from our ecommerce experts we offer solutions tailored to each unique business case. If a client's needs change over time, the Online Retail Growth Platform allows us to cater to their new objectives and develop solutions faster and with greater precision. The result? Superior performance and a significant advantage for smarter and faster decision-making thanks to interconnected ecommerce channels. Staying ahead of the competition has never been easier!
But updating our offering is only one part of the game. To make our newly refined identity visually tangible, we decided to give our visual identity a fresh look as well.
A bold future
With new solutions and the goal to be the frontrunner in the ecommerce industry, we designed an overarching, modern branding strategy for smec.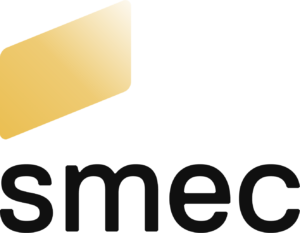 Our new brand logo still features the classic golden smec plate. However, by tilting the plate we emphasise our growth mindset. The bolder font size visualises our courageousness.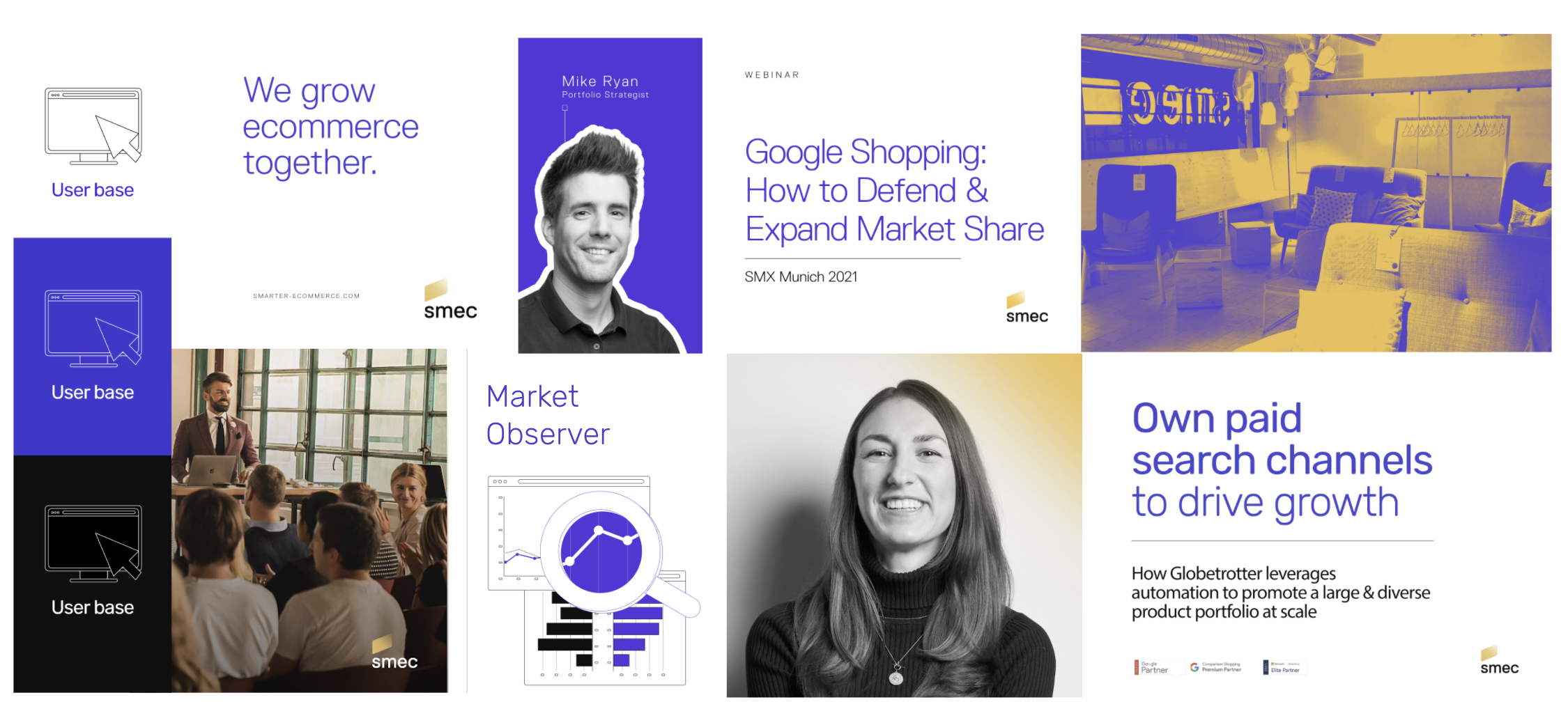 The opinion of our employees was crucial when developing our new visual identity: for them, smec's brand lacked courage, and despite using rather "elite" colours, the brand did not transport the notion of modernity or a pioneering spirit. The goal was therefore to create a visual identity that was both bold and fresh while keeping our uniqueness.
We gave our brand colours a facelift and introduced a new primary colour: a crisp, loud blue that shows courage while illustrating our future-oriented mindset. In combination with a new spin on pictures using a bright duotone filter, our whole appearance now looks far more unique and fresh – at least we think so 😉.
Striking the right tone
While we always strive to communicate with our clients at eye level, we realised that our current company tone is not ideal: far too often we get too technical and our content is hard to digest.
That's why we aligned our company tone with our everyday reality. When talking about smec we follow clear principles that are the pillars of everything we do. We are:
Competent: We simplify what we do and argue based on evidence, backed up by our heritage in data and technology. Bye-bye, unnecessary technical terms!
Courageous: We have confidence in what we do and like to try new stuff. With our internal expertise and insights from working together with over 450 international online retailers we are at the forefront of ecommerce technology.
Exciting: We love to share our passion! Our unique industry events like the Great Day give us a chance to share our knowledge and celebrate our clients' success stories, as well as our own.
Approachable: For us, people come first: our employees, clients, and partners. Hence we want to put these great people on the forefront of our communication to further build trustful relationships in our community. This is also achieved by always communicating transparently and at eye level.
Better together
We know we wouldn't be where we are today without our amazing clients and employees. To reflect our past, present and future, we finally redefined our brand promise:
Let's be honest: smec has had its fair share of hurdles to overcome. But this always resulted in us coming back stronger as a company. With passionate employees, top-notch software and amazing clients and partners at our side, we trust our capabilities to master new trends and challenges in the ecommerce industry. We are excited to see what's next! This leaves one last question: Are you ready to grow ecommerce together with us?
Do you feel inspired? Make sure to subscribe to our newsletter to stay informed on the latest updates in ecommerce!