Subscribe to join thousands of other ecommerce experts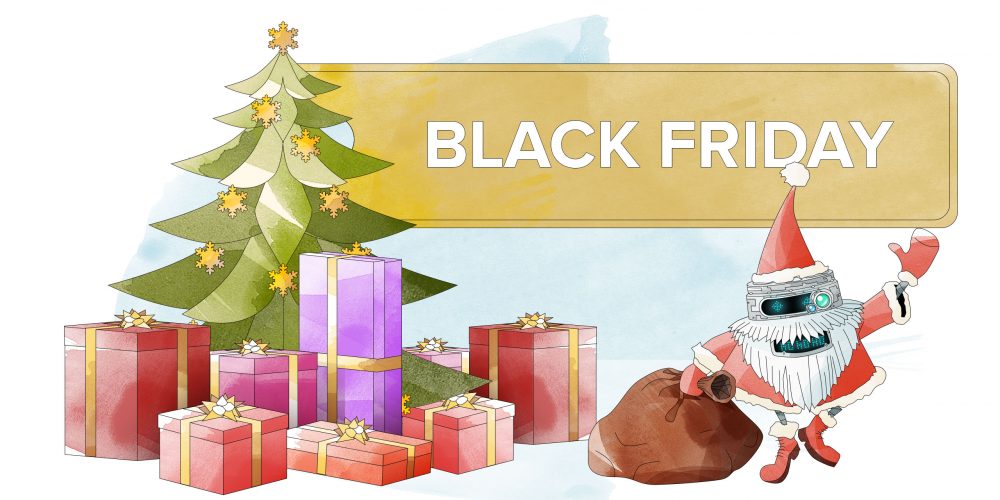 Holiday season is sneaking up on us and preparations are already in full swing. Over the years, the (in)famous Black Friday phenomenon has spread globally. It ranges now from the day before (Grey Thursday) to the Monday after Black Friday (Cyber Monday). This offers a huge potential for both retailers and customers alike.

However, it is not all sunshine and roses. As a retailer, it is almost mandatory to participate in the Black Friday hustle and bustle, as it offers plenty of opportunities for a huge boost in revenue. Nevertheless, there is a caveat: Everyone thinks the same, therefore competition is fierce during this time period. You need to consider setting your bidding strategies accordingly in order to increase chances to get ahead of the competition.

Fortunately, some of our most valued experts came together and provided answers to the most frequently asked questions regarding this particular shopping period. So, you can go unperturbed into this year's holiday season.   
What to do on Black Friday?

First of all, it highly depends on your industry. While the demand for products that are easy to compare, such as electronics or fashion, is high, the demand is less for office chairs and similarly less comparable products. Moreover, you need to think about your special offers: Do you want to apply a discount code to the entire assortment or only to some specific categories? Do you have a special sales section on your site? And are you planning to factor in discount codes into your strategy?

Additionally, it is vital to ensure that your customers are aware of the deals you have in store for them. Therefore, make sure to inform them via newsletter about your offers in advance so that they will visit your site instead of your competitors' websites.
On Black Friday, CPCs can skyrocket. Therefore, consider the budget you invest as a marketing budget. Undoubtedly, it can result in a positive outcome, which is exactly what most of our clients have reported to us. They managed to achieve satisfying outcomes in terms of ROAS and conversion rate – as a result of excellent planning and smooth collaboration between smec and its clients.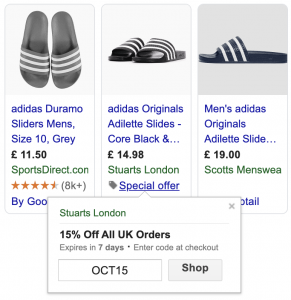 How can I communicate special offers and reduced prices directly in the Shopping ad?

There are two ways of communicating special prices directly in the Shopping ad: 

1. Attribute [sale price]: If you update your data feed with new discounted prices using the column "sale price", your original price will be crossed out in the data feed and ads respectively. 

2. Merchant Center Promotion: With Merchant Center Promotions (currently available in AT, FR, DE, IN, UK, US) you are able to communicate not only absolute price reductions, but also provide 'percent off discounts' , 2+1 deals with or without discount codes, free shipping and free gifts. Make sure to apply and create the Merchant Center Promotion approximately two days in advance, as it needs some time to be approved by Google.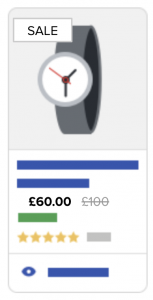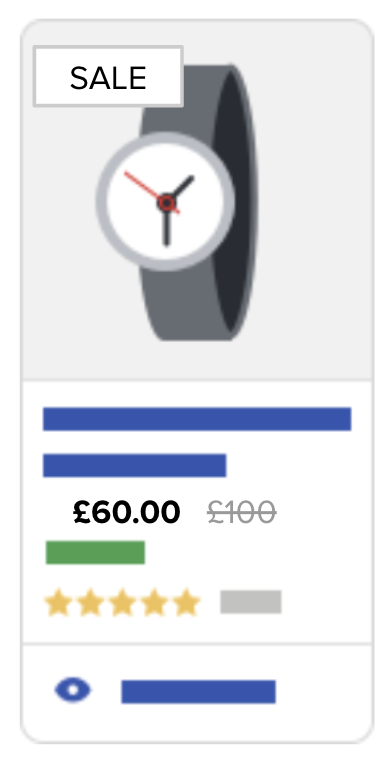 How can I prepare for the 'Black Weekend'? 

Be ready: Analyse your performance before the holiday shopping season kicks off

As a general rule, you should analyse your performance of last year's 'Black Weekend' itself via the report section in Google Ads. To do so, go to Reports > Shopping > Brand/Product Type/ItemID. Then, change the scenery and check last year's performance (19-26 November) in order to get insights about:

– which assortment generated the highest impressions / clicks
– which products were your top sellers
– whether ROAS and øCPC differ from other days.

Additionally, you can have a look at the auction insights in your Google Ads overview tab. There you can find out at which point your competitors started to bid more aggressively last year. Good to know: Have a look at the search impression share, outranking share and overlap rate for predicting your competitors' Shopping efforts this year.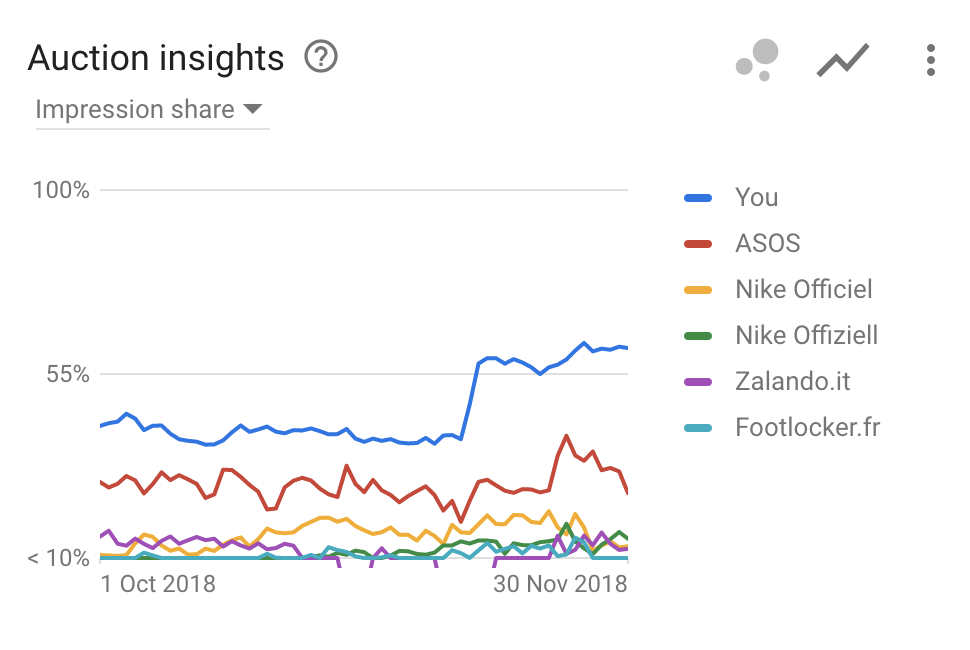 Can inventory based Shopping Ad Automation text ads be customised for Black Friday or Cyber Monday (e.g. with a special headline tailored to the season)? 

Search Ad Automation is able to create new text ads for specific events such as Black Friday or Cyber Monday. If desired, we can create, for instance, a custom headline, which will be placed in every Search Ad Automation text ad during a defined time frame (e.g. Black Friday – Cyber Monday). This text ad is highly customisable and its display time can be limited as wanted. Once the defined time frame for the customised text ad has passed, our Search Ad Automation tool will generate 'normal' text ads again.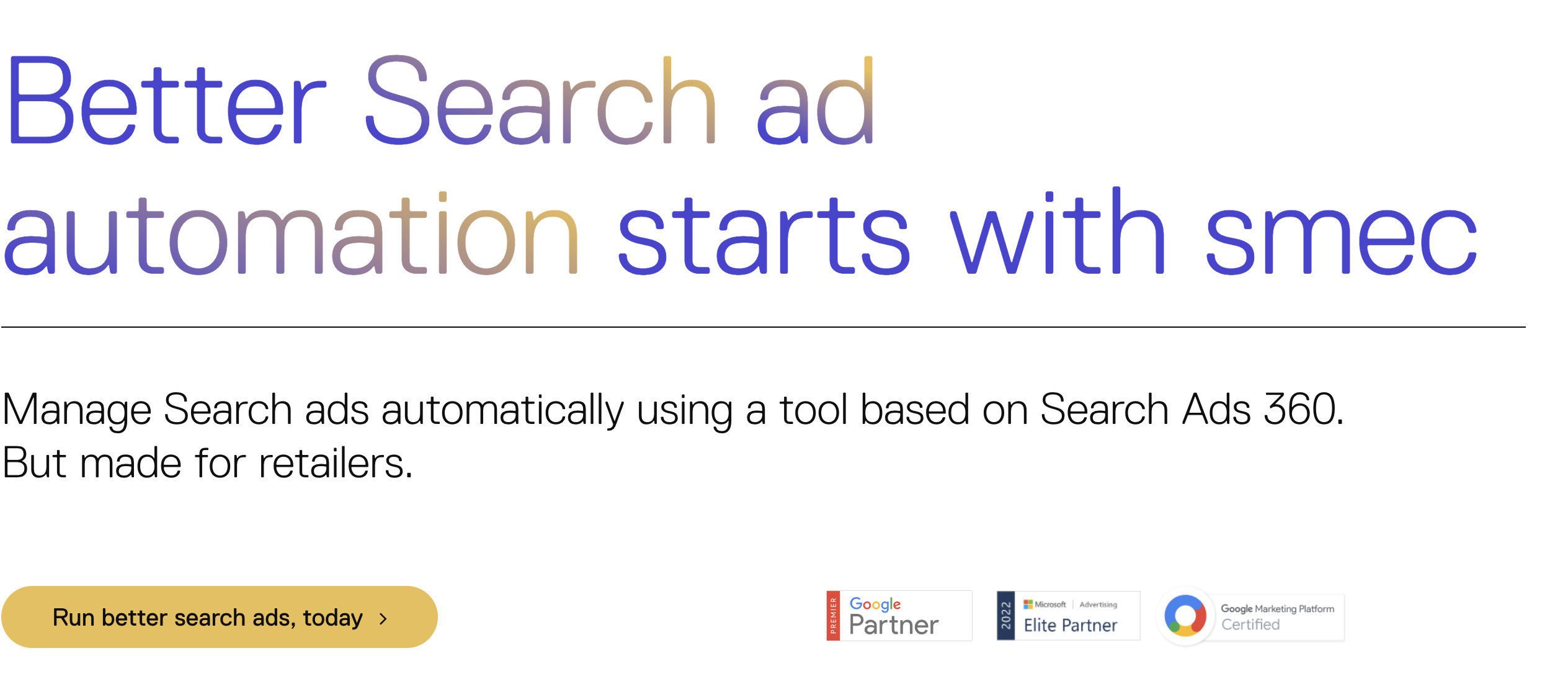 Make use of this campaign checklist

Merchant Center:

Make sure to have as few disapproved products as possible
Check for potential account warnings and resolve them in advance
Set up the Merchant Center Promotion
If possible, apply for other Merchant Center programs such as customer reviews or product ratings to show trust in your ad
Create a custom label for your products on sale to ease the reporting

Shopping Ad Automation

Fetch the data feed (your name up right > Settings > Merchant Center Import)
Go for a 'MoreAggressive' bidding on products that are on sale in an Advanced Bid Strategy



Ads:

Check your ad schedule. Bid adjustments should not be negative for the 'Black Weekend' starting on Grey Thursday and finishing on Cyber Monday
Check your negative keywords. You should not include Black Friday related negatives in your connected campaigns

Your budget should not be limited during this time

We also have more tips & tricks about how to deal with the holiday season.
Let the Black Friday season begin!
The Black Friday season is always a huge opportunity for retailers and customers alike. We hope that our short FAQ blog post provides the information you need to stay ahead and make the most out of these special days. If you have further questions, feel free to check out our Shopping Ad and Search Ad Automation landing pages or simply contact us to learn more.