Subscribe to join thousands of other ecommerce experts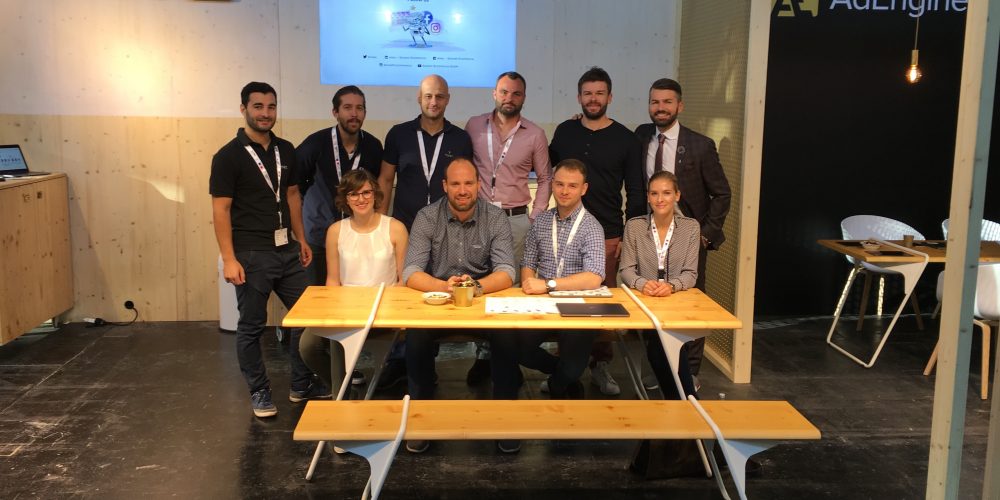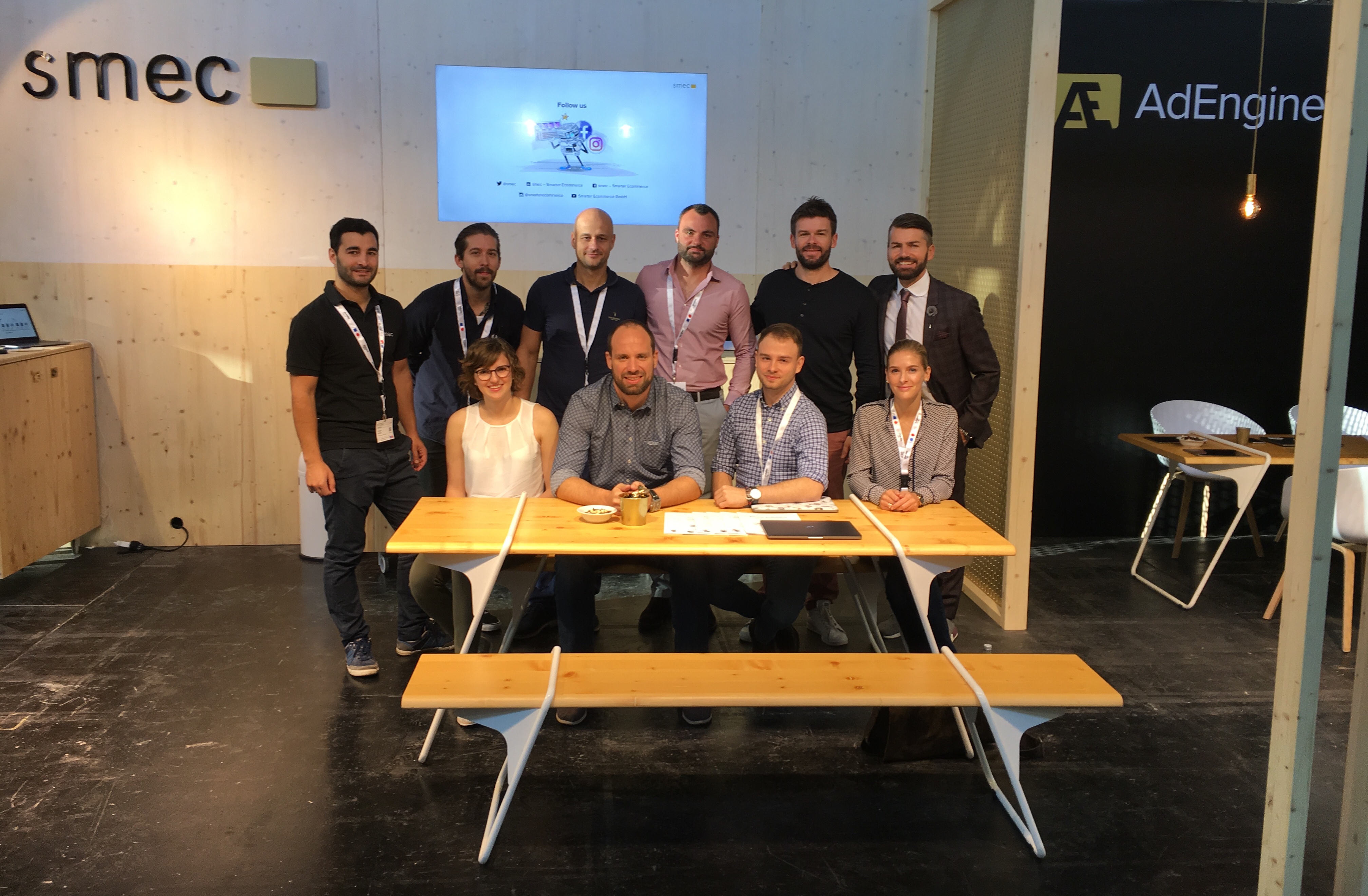 Last week's dmexco attracted thousands of visitors. Although the tickets are no longer free of charge, dmexco counted 41,000 visitors for those two days. This reflects how important it is for digital marketers as well as for companies to represent themselves and their products. Our smec team started their journey on Tuesday to be at the both in time for chats with clients and prospects.
Busy at #DMEXCO18 booth A057 hall7.

Chatting about #ppc #googleads #googleshopping pic.twitter.com/8tEhxT4ezL

— smec (@smec) September 13, 2018
With Hüseyin, Christopher, Irene, Alex, Clemens, Daniel, Stefan, Oliver, Katrin and Christian (from left to right) we had the best mixture of experts to discuss all kind of PPC-related topics such as Google Shopping, text ads, programmatic etc. We all had the same mindset, following last year's motto : "It's all about the consumer".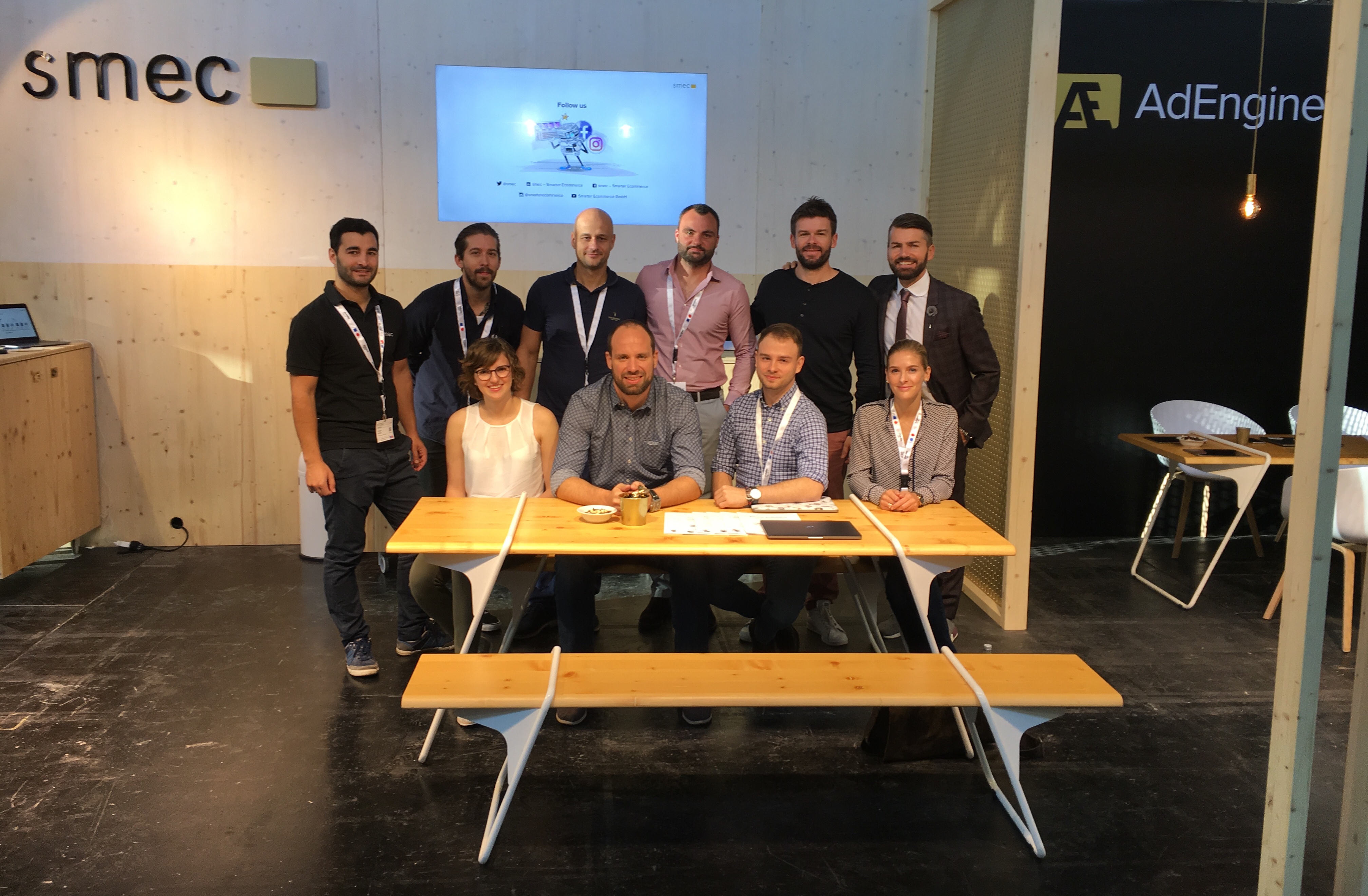 With that motto in mind, we had numerous scheduled meetings with clients and prospects, but we still found some time for people who just randomly dropped by and to check out some of the talks. From my side, the one that intrigued me most was the one held by Google's Nina Christin Littig and Geesche Halper about "Shopping in the age of assistance".
Shopping in the age of assistance
The talk covered three major topics that you have to deal with when advertising via Google Shopping:
How Google Shopping enables retail growth

Key takeaways to grow your business with Google Shopping

User and Retailer Challenges in the age of assistance
They started their talk with some facts about Google, Google Shopping and user behavior. According to Nina and Geesche, consumer behavior is changing – they demand more assistance than before. 7 of 10 mobile phone users rely on Google before buying something, and there is a high likelihood of consumers buying something if retailers offer next day delivery. Also, with brand loyalty dropping you have to be outstanding to be remembered. How can Google help with these issues?
Changes to showcase ads 
First of all, they announced some changes for showcase ads. As you might know, showcase ads are perfect if you want to be shown for generic queries and to reach still undecided users who just started their search – so basically the upper funnel. No wonder that they generate 10 times more traffic now than they did just one year ago. What's new is the possibility to embed videos in the header and the expansion of the carousel ads.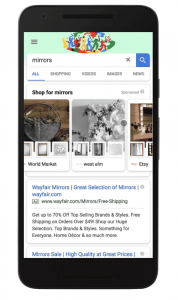 A recurring topic in Google's talks about Google Shopping is mobile sites. Google offers so-called AMP – accelerated mobile pages – to make your website faster. Additionally, you can add Google Pay as a payment method to tackle both slow mobile sites and slow checkouts. And since Google was already talking about mobile ads they also mentioned LIAs – local inventory ads – which should bring foot traffic to your local store. On average, 76% of people who conducted an online search for a product visit a nearby store within the next 24 hours – so definitely a major reason to opt in for local inventory ads.
Only 12% of all collected data will be analyzed
Geesche and Nina also briefly covered data analysis. According to them, only 12% of all data that retailers collect will actually be analyzed! To increase this amount and to provide improved insights, Google will add new KPIs soon. One of them is the so-called price benchmark that shows how expensive or cheap your product is compared to those of your competitors.
Geesche and Nina also talked about comparison shopping services. CSS has been *the* hot topic for Google Shopping advertisers. The auction advantage and spend match by Google makes this kind of advertising very interesting for retailers. Since CSSs are competitors to Google's own entity Google Shopping Europe it is even more interesting to see that Google is pushing this topic also forward on the big stage.
By the way – If you are interested in setting up local inventory ads, or want to know what ROAS and traffic volumes you can generate by using showcase ads or how comparison shopping services work and what you can get out of them – just get in touch with us.
Dinner at Österia
Like every year, we invited our clients to the nearby Österia for dinner to catch up with them and thank them for their continued trust in us.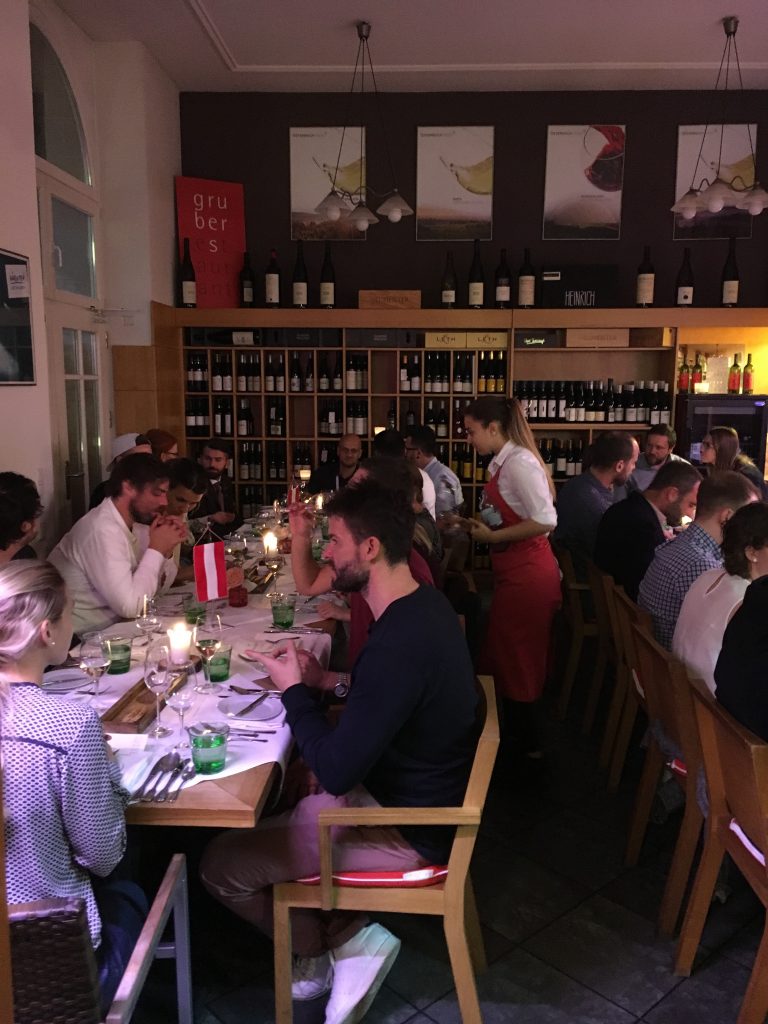 Was dmexco worth it?  
Like last year dmexco was worth a visit – as an exhibitor but also as a guest. Although there was not enough time to listen to all talks we were interested in we could still get a pretty good idea about the quality of the talks by talking to our visitors. To get the best out of dmexco, I advise you to book appointments with companies up front and research which talks are of interest to avoid queues.