Subscribe to join thousands of other ecommerce experts
Google Introduces Shopping Ads Rankings
Google keeps pushing their optimization for mobile, currently their focus clearly are Google Shopping Ads. An Shopping Ads ranking from 1-5 has been introduced, furthermore they put an arrow there for scrolling ads sideways.
Too long, didn't read version:
Google introduced a new Product Listing Ads Ranking on google.com
PLAs now also have an arrow for scrolling sideways
Google keeps pushing Shopping Ads (PLAs) on mobile
Google is currently in the process of optimizing the user experience for mobile devices. Their latest optimization regards the PLA listing and the introduction of a ranking system. Furthermore they introduced an arrow for scrolling ads sideways, which gives the user a better overview of all suggested ads. Another handy advantage of the new design is that the organic search results are not pushed down by the ads anymore.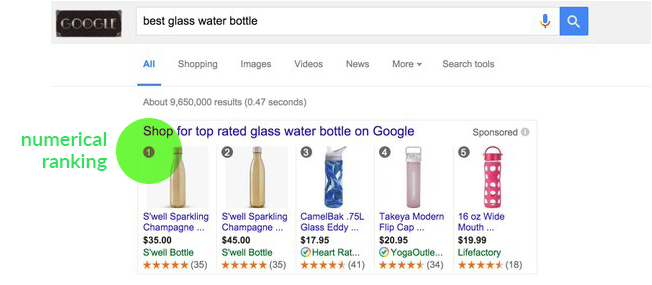 A closer look at the Shopping Ads ranking system
The ranking goes from 1-5 and as a base variable for the ranking system Google uses user reviews. At first glance that sounds very user oriented, however if the user reviews of 2 products are equal, Google positions the product with the better PLA auction result first.
However this might be misleading for some customers, because of the assumption that the best product gets the best ranking. Furthermore there could be a shift in the user behaviour regarding the click rates. Users might focus primarily on the ranking and might overlook other relevant search results and ads.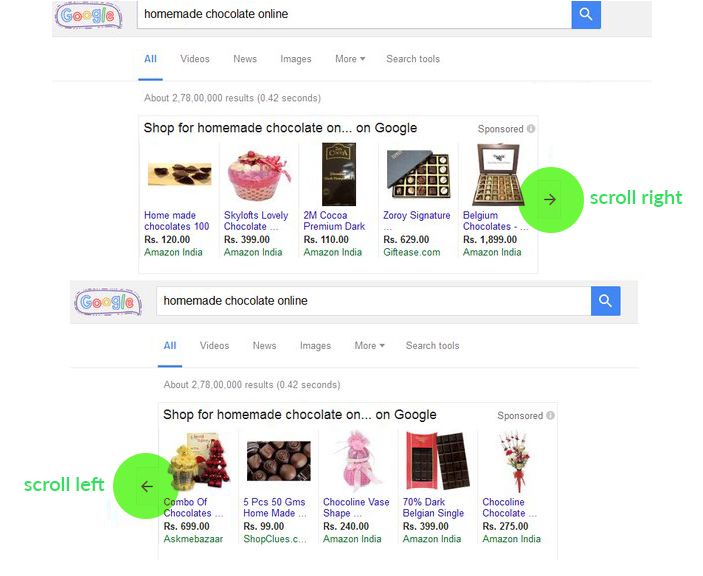 Introducing an arrow in the PLA section
With the introduction of the arrow in the Product Listing Ads field on top, Google can place more Ads there then before. This is of course in Googles interest since that allows them to also sell more ads, but the user also profits from that, since he now has all the ads in one place and can easily scroll through them sideways.
Another design change which happened a few weeks ago, goes hand in hand with these latest adaptions. Back then Google removed the ad block on the right side, proving that they are currently in the process of optimizing their users experience for mobile platforms.
Conclusion
Google keeps pushing their optimization for mobile devices and the introduction of the ranking system and the arrows are just the latest features in that optimization process. These changes, even though they might have a big impact on the users behaviour, still seem subtle and I'm sure people will get used to it very fast.
In my humble opinion the new design makes the Google results appear much more sorted and organized.
So far all theses innovations just affect google.com but I think it's just a question of time and fine tuning until the rest of the world will be introduced to it.
What do you think about the new ranking system? Leave a comment below!